When you were a kid, were there any places you really wished your parents took you on holiday? There would be some likely candidates, like an international theme park, or a tropical island, places you thought of longingly when you were crammed into the back of the car with your siblings, en route to spend a fun-filled week with your grandmother who kept the plastic covers on her furniture.
OK, so there were probably a few childhood vacations that you enjoyed a little more than that, but were there any places that were truly memorable? Taking your family to Cuba will result in an utterly unforgettable vacation, and your kids will gain memories that they will look back on fondly in adulthood. It might also give you the chance to say things like: "I took you to Havana when you were a kid, and now you won't even visit me on Sundays?"
Going to Havana with kids is not all that difficult, since it can feel like the city is a remarkably family friendly destination. It might lack the obvious draw cards of larger American and European cities, but a trip to the Cuban capital will give your family memories that will last a lifetime. We've got a few ideas when it comes to places that your kids are going to love.
The Old Town for Young Children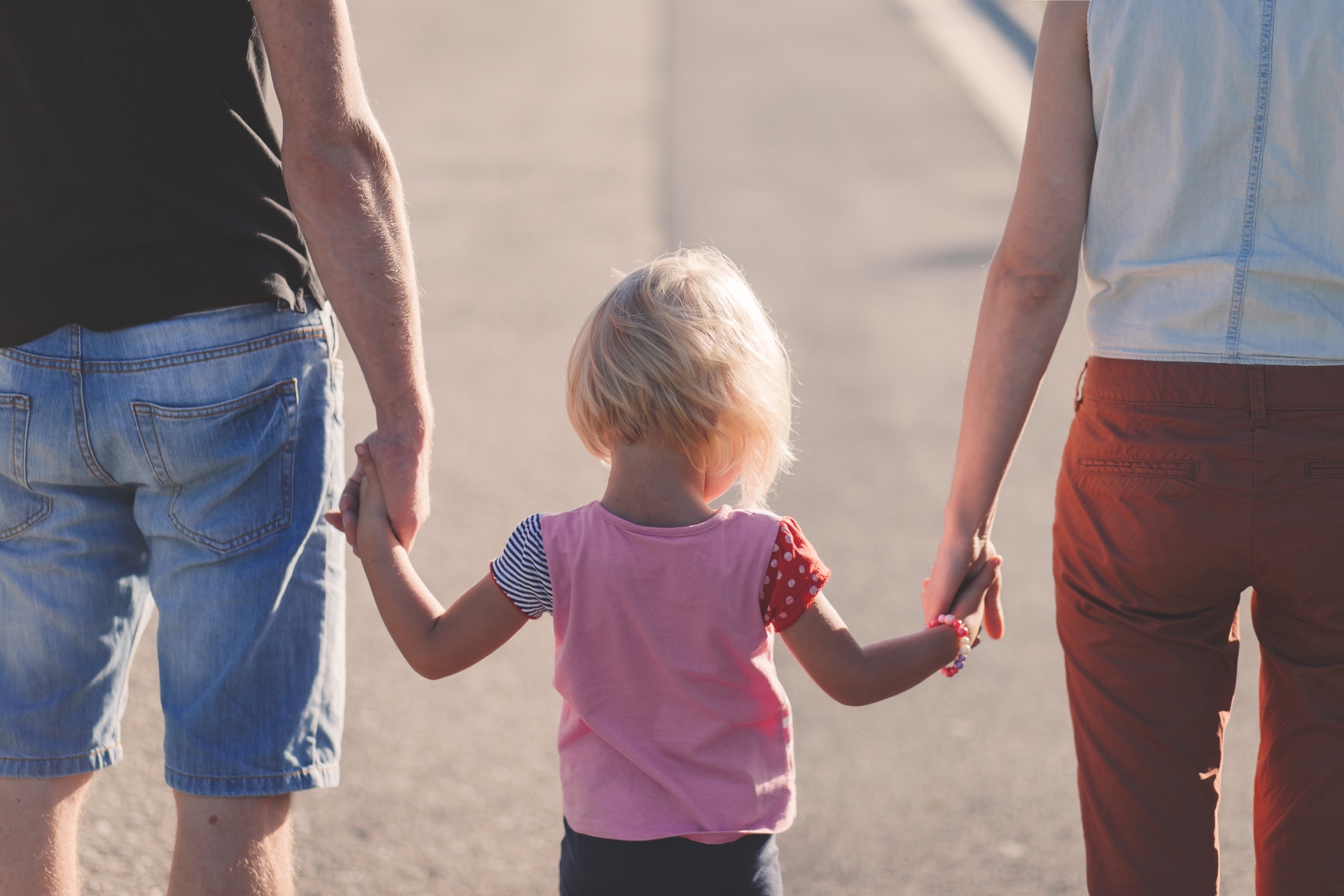 It's not as though you can avoid Havana's Old Town (La Habana Vieja) since it is the geographic and cultural heart of the city. It's an area where many visitors, adults and children alike, will come to think of as their best-loved spot in all of Havana. It's a great option for visiting Havana with kids, since the little ones are going to be utterly fascinated by everything they see. It's a lot for little legs to manage, so when it comes to walking you might want to just take in a few of the key squares in the district. It's debateable, but we would suggest that the Plaza de Armas is going to be your best bet when exploring Havana with kids. There's always a lot going on, and older children will find something they like in the vintage book fair that is permanently situated on the square (and is a great place for you to buy them an inexpensive souvenir). Younger children will probably just be enchanted by the street theatre, such as the roving musicians, that are part of daily life in Havana.
You can also tell your children about how the Old Town used to be the whole town. Show them the remnants of the city walls and tell them how a cannon used to be fired at 9pm so that everyone could get safely inside the city gates before they were locked for the night, safe from pirates and the marauding navies of other countries.
Retro Sweet Treats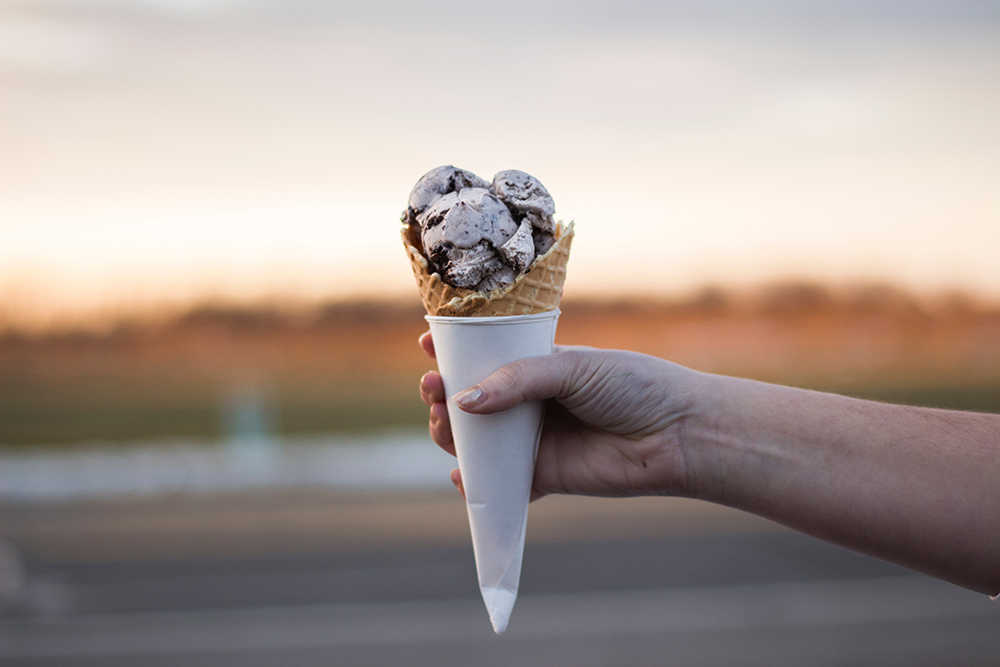 Did you know that Fidel Castro was rather fond of ice cream? You could certainly get the stuff in Cuba before his time, and yet his love for ice cream was so great that he spearheaded the establishment of something that has become a veritable institution in the capital. So while exploring the Old Town why not make a detour to visit the Coppelia Ice Cream Parlour. Visiting the parlour is a remarkable experience, even without the actual ice cream. It's decked out to resemble an old fashioned ice cream shop, although this retro look was cutting edge back in the 1960s when they opened for business. It almost has a suspiciously American look, like the Cubans were trying to perfect the vibe. Your kids will be dazzled by the place as much as by the scoops of ice cream, and it's an excellent way to cool down after a day of exploring the city. Be warned – it can be so popular that they tend to run out of the favourite flavours on their busiest days, so your only option might be vanilla. You could always get around this by opting for an ice cream breakfast! It's located at 2111 Calle L, La Habana. Taxi drivers will know where to take you.
Time to Cool Off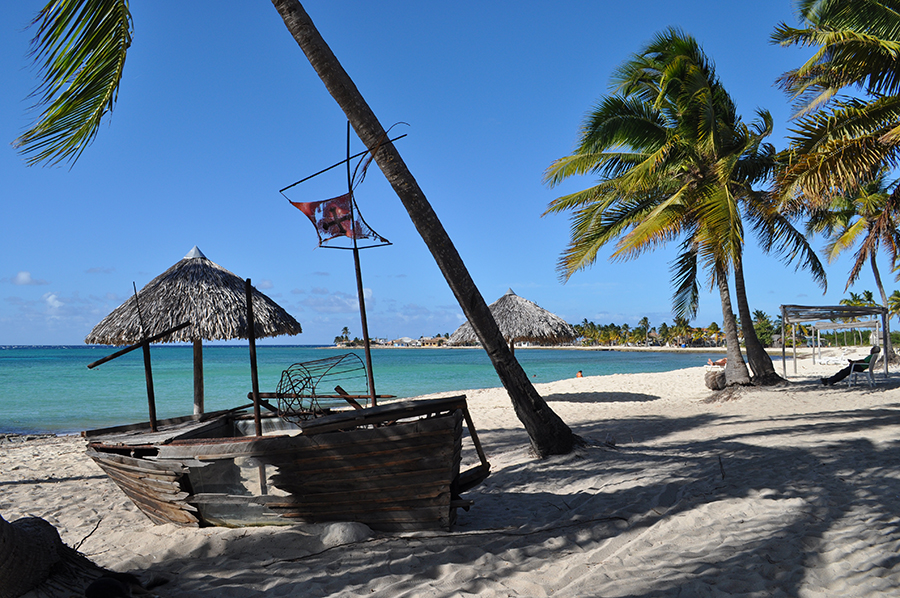 Although a coastal city, Havana isn't famed for its beaches (although is possibly should be!). Even so, when you come to Havana with kids, you'll probably want to take the little ones for a swim and a play on the sand. Try Santa María del Mar, which is approximately 12 miles (19 km) from downtown Havana. It's a popular beach, and can be lively during the daytime, and a bit boisterous after dark when there is often a beach party or two going on (by which point your kids will be safely tucked up in bed). When traveling with a family, it's better to come here in a taxi than invest the time and energy needed to get here by bus.
Alternatively, head 15 kilometres east of the city to Bacuranao. Its quite a small beach, at roughly a kilometre in length, but the benefit of this is that you can keep an eye on the kids pretty much from one end of the sands to the other. Like Santa Maria del Mar, it can get quite popular with locals, although weekdays when most people are at work are obviously quieter than the weekends. The beach offers a nice stretch of white sand, with a few gently swaying coconut trees for that extra tropical feel. There's also a small store and services nearby, for when the kids get hungry, or bored of playing on the waterline.
A Special Place for the Little Ones When Visiting Havana with Kids
There's not a saturation of places seemingly designed especially for children in Havana, but there is something refreshing about this, since this apparent lack actually stems from the fact that kids are included in daily life to the point that they don't need ostentatious, overpriced amusements dedicated to them alone. But they're sure to get a kick out of the simple charms of Parque Cespedes, which is a low key amusement area designed with kids in mind. There's a small fee to enjoy some of the rides, but it's a remarkably relaxed affair. You can sit down and take a break while your children gently whirl past on the merry-go-round. There's something beautifully old fashioned about this place, and it's in an unbeatable location (on the Malecon, close to the Museo de la Revolucion).
Although children of most ages will find the majority of Havana's museums fascinating, the National Museum of Music (or Museo de la Musica) in Habana Vieja is perhaps the very best for inquisitive kids. Although its collection of musical instruments and related exhibits from the sixteenth to the twentieth centuries might sound a bit fusty, there is nothing further from the truth, with kids allowed to try their hand at various instruments themselves, among other activities. Subject to change, the museum is open from Tuesdays to Saturdays.
Sensory Overload at Fusterlandia
Some kids might furiously resist your efforts to culturally enrich them by taking them to art galleries, but when coming to Havana with kids, you have a major advantage if you take your brood on the short trip to Jaimanitas, a cute fishing village on the edge of Havana. When the artist José Fuster made his home here in the 1970s, he started to decorate the exterior of his home and studio with a succession of garish, wonderfully childlike pieces of art. These murals and sculptures gave his home a distinctive look, and when his neighbors asked if he could do the same for their homes, he didn't hesitate… or really stop.
There are whole streets in this area (now known as Fusterlandia after the artist who sparked it all off) decorated in this style, like a huge drawing has come to life. Your kids will walk around with their jaws on the floor, experiencing art without having to set foot inside a gallery and without even realising they're doing it.
In many ways Havana is the perfect destination to take the kids, thanks to its lively combination of a lifestyle different to what they are used to at home, and some world class museums and art spaces too.