Havana has always had a reputation as a city where you could have a good time. Want to drink a succession of amazing tasting, amazingly priced cocktails? Not a problem. Want to dance to salsa music until the sun comes up? The city has you covered. But there was one aspect of Havana's social scene that was, until quite recently, sorely lacking in quality, and even quantity. It wasn't so easy to even find a restaurant, and finding one that provided great food was like looking for a needle in a haystack. Prior to 2010, all restaurants were licensed by the government, and their operation was so strictly regulated that dining out was a state-controlled affair. But it all changed in 2010 when President Castro (Raúl, not Fidel) significantly eased the restrictions on operating a restaurant, and the local culinary scene flourished. Thankfully, Havana now has a large number of dining gems to choose from. So when you're in the Cuban capital, it's important to know about the best restaurants in Havana Cuba. And this is Cuba, so it's not as though you can just go to McDonalds if you can't think of anywhere else…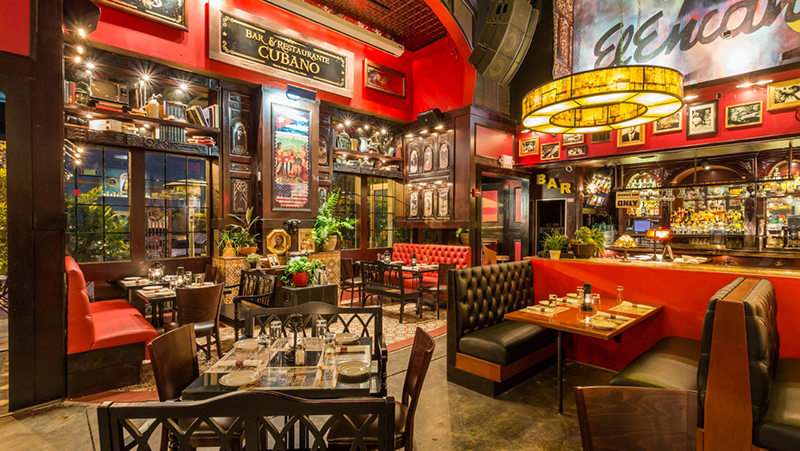 1. Fusion Cuisine in Havana: La Casa
La Casa offers amazing European inspired dishes, all prepared with fresh local ingredients. There's even an impressive sushi selection, available on Thursday nights.
Located at Calle 30 #865, Nuevo Vedado, Havana.
2. Stockholm Meets Havana: Casa Miglis
There's so much more to Swedish cuisine than what you find in the food section at Ikea. The Swedish owner of Casa Miglis has combined his country's traditional food with that of Cuba, resulting in a range of enticing dishes that feature a lot of great seafood.
Located at Lealtad 120 entre Animas y Lagunas, Centro Habana.
3. History on a Plate: NAO
The Old Town offers a number of possibilities when it comes to the best restaurants in Havana Cuba. In terms of quality, NAO would have to be the leader, where the menu is influenced by Cuba's African and Spanish heritage. The seafood is excellent, as are the traditional Cuban sausages.
Located at Obispo No 1 e/San Pedro y Baratillo, Old Havana.
4. Arty Food: La Galeria
It's not the cheapest option for dining out, but La Galeria is perhaps one of the best restaurants in Havana Cuba. It's name means "The Gallery," and the restaurant in fact doubles as an art gallery. Its excellence and popularity means that getting a table can be difficult, so it's wise to make a booking.
Located at Calle 19 #1010, esq. 12, Vedado, Havana.
5. Basic and Beautiful: Casa Lala
The word "rustic" is often used to describe restaurants that don't bother much with interior decorating, and this could certainly be applied to Casa Lala. But it's not a problem when the experience is so pleasurable. The menu items might seem plain when you see them written down, but the taste is nothing short of sensational – and the service is excellent.
Located at Calle 24 No. 360 entre 21 y 23 Vedado, La Habana
6. One of the Best Restaurants in Havana Cuba with the Best Prices: El Idilio
If you're travelling on a budget (and let's face it, most of us are), then El Idilio offers brilliant Cuban fare at a nice price. The menu changes so regularly that it's just noted on a blackboard, so this is a place where you have to try the specials – because that's generally all that's available.
Located at Calle G 351, Corner of Calle 15, Vedado.
7. Sensational Seafood: Dona Eutimia
Make a reservation to eat at Dona Eutimia, otherwise you will be amongst the numerous people who are politely turned away each night. Seafood is king here, and the octopus is particularly delicious. Undoubtedly one of the best restaurants in Havana Cuba.
Located at Callejon del Chorro # 60-C | Plaza de la Catedral, Habana Vieja.
8. Not Just for Beer: Arte-Pub
Generally filled with happy drinkers during its happy hour (4pm until 6pm), the Arte-Pub also offers great hearty fare. It's not a gastro pub style of place looking to be awarded a Michelin Star, so you can expect a variety of sandwiches filled with delicious local ingredients, as well as delicately flavoured side salads and a number of variations on the fried potato.
Located at Calle Teniente Rey 306 entre Aguacate y Compostela, Havana.
9. Burgers and Breakfast: Cafeteria Betty Boom
Located in the reasonably ritzy district of Miramar, Cafeteria Betty Boom is a great option for travellers who maybe (even if for just one night), want a taste to remind them of home. It's primarily a burger restaurant, and the burgers are truly excellent. The prices are also make Betty Boom an appealing option. Good burgers are hard to find in Havana, and this makes Betty Boom one of the best restaurants in Havana Cuba – it's like they're providing a community service!
Located at Dir. 3ra y 60 | Miramar, Havana.
Do you need any additional information? Feel free to contact us !