Much has been said about the architecture of Havana. In the heavily frequented areas of Old Havana, the ancient buildings (many of them dating back centuries) have been lovingly maintained, allowing their cultural and historical significance to be preserved. In other areas of the city, buildings have been less well-preserved, although this has disguised by painting the buildings in a cheerfully bright colour of paint – something that Cuban architecture is famed for. There are also a number of communist era buildings, usually less inventive in design and rather severe looking. If you explore the city as a whole, you will see that there are a number of large houses that appear to be abandoned. These grand houses of Havana were once owned by the wealthy residents of the city, but of course this wealth more or less evaporated once Fidel Castro took power in January 1959. With his Marxist inspired philosophies on equality, extreme wealth became something that was simply no longer (officially) permitted. So what happened to these once grand homes? And what does the future hold for them?
For the People
A key aspect of Fidel Castro's reforms for Cuba was the promotion of equality. The class hierarchy that exists in most societies was legislated out of existence, and foreigners who held assets in Cuba found themselves empty handed, with the majority of them then leaving the country. In February 1959, the newly established Ministry for the Recovery of Misappropriated Assets began seizing property and other assets, beginning a wave of nationalization. Businesses, farmland and private property belonging to private individuals and companies were now owned by "the people." Some $25 billion worth of assets had been removed from their former owners less than two years later, including all foreign owned assets. Many grand houses of Havana, formerly owned by the Cuban elite and various foreigners were part of these seizures.
Imagining the Grand Houses of Havana as They Used to Be
These grand houses of Havana did not sit empty, although if you were to wander around Vedado (the district of Havana where many of them are located), you might easily come to that conclusion. A large proportion of these once well-maintained ostentatious mansions are ghosts of their former selves. The gardens are unruly and the decay is obvious. The homes have gone unpainted for decades, and some of them look to be on the verge of falling down.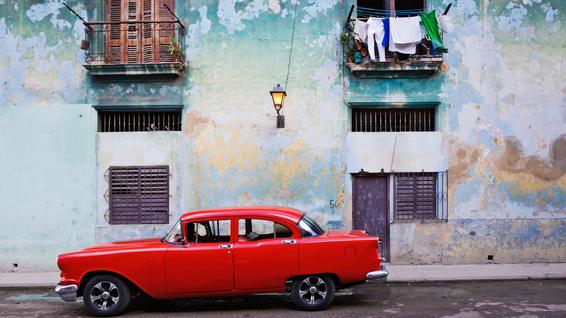 They retain an undeniable beauty, despite their lack of maintenance. You look at these homes and you can see the way they used to be. With a few new windows, a lick of paint and some serious weeding, and you just know that the home can be restored to its former glory. You think that once more, these grand houses of Havana could again be someone's home. But the thing is  – most of them already are.
Maintenance Is Not a Priority
Under the auspices of equality, homes were assigned to families based upon their size. If you happened to live alone in a grand home, this was not seen as pragmatic, regardless of whether you once owned it or not. The original owners were generally relocated, and families who needed the space were moved in – often several families to a home. You might see one of these grand houses of Havana and assume that it was abandoned until the door opened and a succession of children emerged, on their way to school. The fact is that there simply was not enough money available to maintain homes of these size, even to keep them liveable. Some of these houses are home to people despite the fact that they're barely habitable.
Looking to the Future
Now that the US and Cuba have resumed diplomatic relations, these grand houses of Havana can look forward to a new lease on life. A great increase in the number of tourists will mean that more money will be flowing into the Cuban economy. Some of these homes are now being converted into Casa Particulares – privately run bed and breakfast establishments. Others are having Paladares installed (privately operated restaurants), and some of them are becoming both a Casa Particular and a Paladar.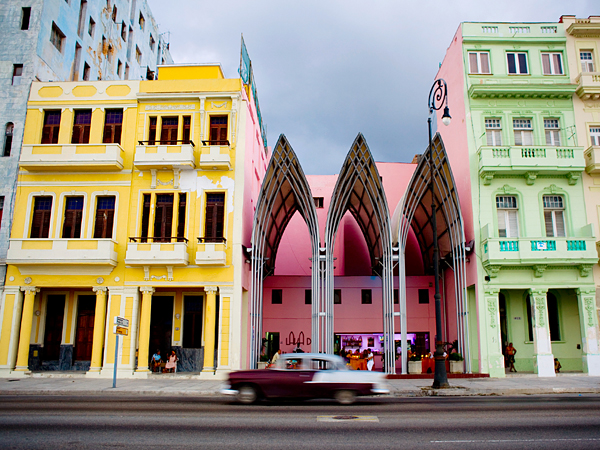 In most cases, the family who now resides in the home will remain, with only a certain number of rooms being upgraded and thrown open to visitors. It's already possible to stay in some of these sumptuous mansions, and many more rooms will become available in the coming months and years.
Cuba for the Cubans
There are still heavy restrictions on foreign investment in Cuba, so if you had plans of picking up a cheap mansion and restoring it, you can forget that right now. While Cuba's Communist government is slowly flirting with some aspects of capitalism, some things are still sacred – such as the idea of Cuba for the Cubans. Some of these aspects will result in more tourism, which means more money. This allows a part of Havana's history to be preserved, rather than crumbling away. While these grand homes may never again be a single person's private pride and joy, you can at least come and stay for a while.