What comes to mind when you think of a holiday in Havana? Smoking a massive cigar, sipping some utterly delicious (and rather potent) cocktails before salsa dancing until the sun comes up? These stereotypes can certainly be indulged in when you visit the Cuban capital, and yet they're not really suitable activities if you're taking your kids with you. OK, so maybe older children might be interested in some of these activities, but even so… (by the way – there's no legal drinking age in Cuba, although you have to be 18 and over to actually buy alcohol). Younger children's eyes might glaze over if you attempt to drag them around various monuments celebrating the Cuban Revolution, and the typical after dark activities are not exactly suitable. So what are some of the great activities in the Cuban capital that will be of interest for the younger members of your family? What are the best parts of Havana for kids?
I Scream for Ice Cream!
Many parents might not approve of the idea of ice cream for breakfast, but your kids certainly will. Coppelia is an ice cream experience without equal, and their main Havana branch is perhaps the largest ice cream parlour on earth. Kids will love the ice cream and adults will appreciate the retro look of the place.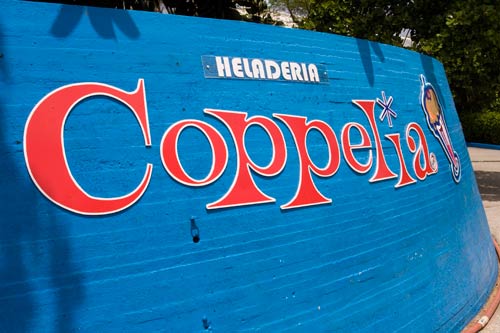 The building bears a vague resemblance to a flying saucer, which is an um… interesting design choice. The earlier you arrive, the better. The place is so popular that many flavours will sell out rather quickly. Located at 2111 Calle L, Havana
A Place in Havana for Kids, Made Just for Kids
No list of the best of Havana for kids is complete without Parque La Maestranza. It's one of the few places in the city designed specifically for kids, and you can sit down and keep an eye on them while they go happily nuts. There are numerous playgrounds filled with numerous brightly coloured swings, slides and roundabouts, along with a mini train available for rides and pony treks. This is the best spot to take your children if you want to tire them out before bedtime. Located on Calle Cuarteles, Havana
Africa in Havana
A trip to the zoo is a safe bet for keeping the little ones entertained, and the Jardin Zoologico De La Habana fits the bill. It's located well within Havana's city limits, and yet getting there can be a less than pleasurable experience. There's a bus, although the service is infrequent (with significant queues of people). You're much better off taking a taxi. Once at the zoo you're ushered onto a bus which is then driven through their African Plains enclosure.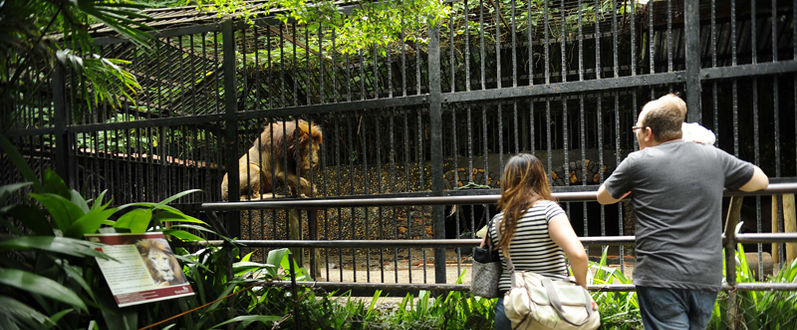 This is a safari like environment where rhinos, giraffes, zebras and ostriches wander freely. It's quite odd to experience this type of thing on a Caribbean island, but the best things in Havana for kids can be a surprising experience.  Located at the Plaza de la Revolucion, Havana
An Eye in the Sky
Havana has a rather unique attraction that both youngsters and their parents will find interesting. Located at the top of a 35 metre high tower in Havana's Old Town is the city's Camera Obscura . You might be familiar with the term as a safe way to watch an eclipse, where you end up watching a projection of the event itself (and in the case of an eclipse, you're usually watching it through a hole cut into a box, projecting the image onto the other internal wall of the box). The camera is a rather fascinating activity in Havana for kids, and they will find it curious to watch a live moving projection of the streets below as it zooms in on points of interest and unsuspecting walkers. It only costs a few dollars to go in, so parents will enjoy that too! Located on Plaza Vieja, Havana
See the Sea (Kind Of)
The beaches in the northeast of Havana are perfectly family friendly, but your kids are bound to want to see what sorts of aquatic creatures can usually be seen around Cuba. You're unlikely to see dolphins and seals swimming wild around Havana, so the Acuario Nacional is your best bet. A marine conservation centre, the Acuario Nacional has a number of dolphins and seals playing in generously sized enclosures. These creatures were bred in captivity, and the centre also rehabilitates injured wild ocean life and releases them back into the wild. There's plenty to keep the kids occupied while you relax in the underwater restaurant… although you might want to join your children in playing in the rather awesome mangrove forest. The Acuario Nacional is one of those places that manages to be educate children without them being aware of it. Located on the corner of Third Ave and Calle 62, Miramar, Playa, Havana