The question of how much money to bring to Cuba is a complicated one. There are two schools of thought on this matter. There are those who like to wander off the beaten path and have a near phobia of other tourists. Are there other tourists in that bar? Quick! Run in the opposite direction!
These voyagers are likely to get happily lost, find some dive bar in the middle of nowhere, get their mojito for the equivalent to a couple of dollars, and then go home to tell everyone just how darn cheap Cuba is.
There are also those who prefer to blend their exotic holiday with a feeling of being sensible. These people often stick to the venues that their guidebooks suggest. The trouble is that they're not the only person to have read that guidebook, and so they will go to the same old places, often being charged the hefty "tourist" prices. There's no right or wrong way when it comes to this matter, it really just depends on what kind of visitor you are.
But you need to do a bit of planning in order to minimise the amount of money you spend in Cuba. So what are some of the things you need to know?
Cash or Card?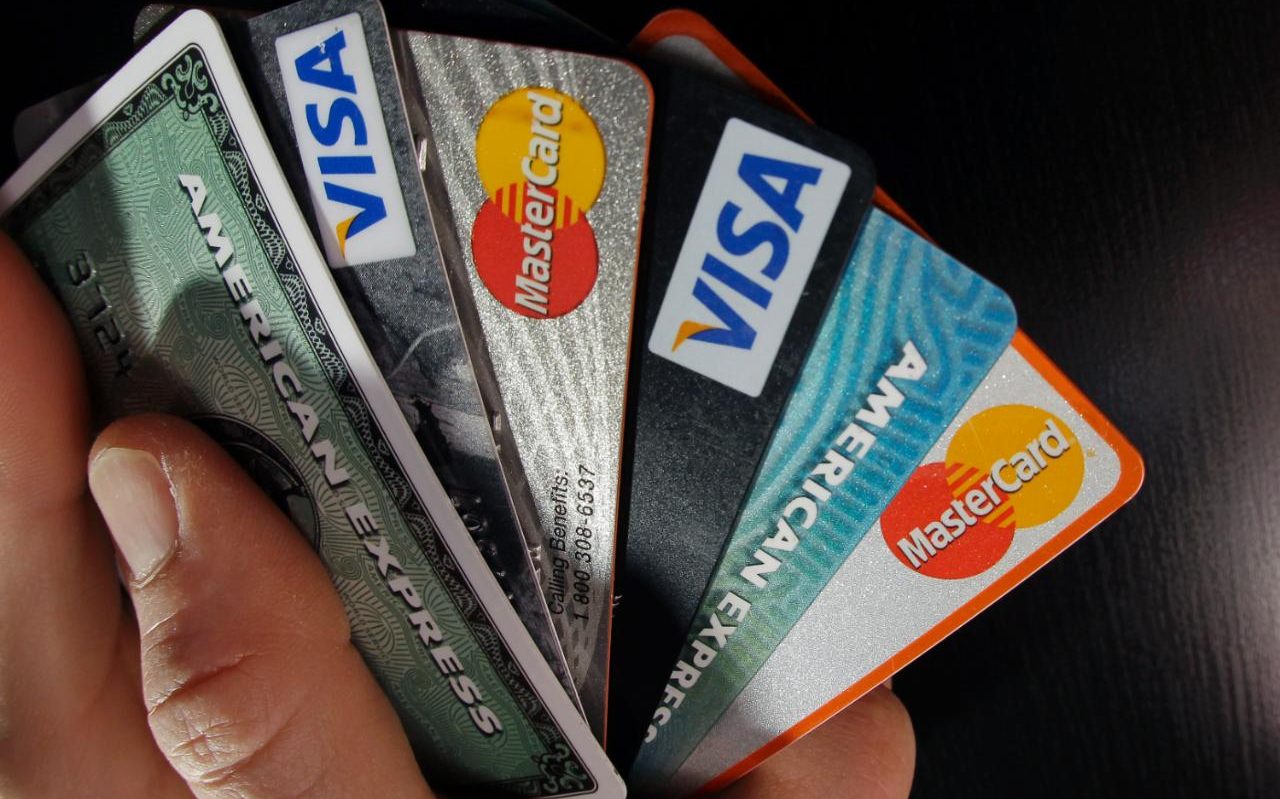 Paying with cash or a credit or debit card is an option…well, pretty much anywhere in the world. Even stores in middle of nowhere will usually allow you to pay with your credit card. This isn't the case in Cuba. It is most definitely a cash-based society, for visitors and locals alike. Very few places will actually accept a credit card, and it's largely limited to major hotels and a few of the more upmarket stores, and definitely not therefore an option for budget travellers. And don't even think about cashless online options such as Paypal! Because of this, you can essentially forget about paying for goods and services with anything but the local currency – by which we mean the Cuban Convertible Peso, or CUC – while in Cuba. We discuss the CUC a little more later in this article.
Even if you are able to pay with your credit or debit card, there are severe limitations. For one (major) thing, cards issued by US banks will generally not be accepted, and this is also the case with credit cards issued by US-linked companies (such as American Express and Mastercard). This can also be problematic when you withdraw from a cash machine (but more about that in a moment). While a VISA-linked card can be a useful back-up, we wouldn't recommend absolutely relying upon it, and it's therefore really important to have all the cash with you you'll need for day-to-day life in Cuba. This is where a bit of planning and fore-thought is needed.
Acceptance of Credit and Debit Cards
There are conflicting reports about which types of card will be accepted in Cuba, whether it's at one of the few places where you can pay with a card, or whether you're trying to withdraw cash from an ATM machine. There is an apparent blanket ban on all US-issued cards, because of the political situation between the two governments, but certain cards issued by Australian banks and financial institutions have also encountered problems.
Contact your bank or financial institution well before your departure date. Ask for confirmation that your card will be accepted in Cuba, and if this is not the case, you will then have enough time to make alternative arrangements. You might need to obtain a prepaid money card (the modern equivalent of travellers cheques) from a non-US supplier if you don't like the idea of carrying all your holiday money in cold hard cash – something not so easy to arrange if you live in the US itself.
Helpful Tip – Most Visa branded Cards issued by non-U.S. financial institutions will work for ATM cash withdrawals in Cuba, however there are some exceptions.  Withdrawals via MasterCard branded cards, means a trip inside to the bank teller.
Currencies in Cuba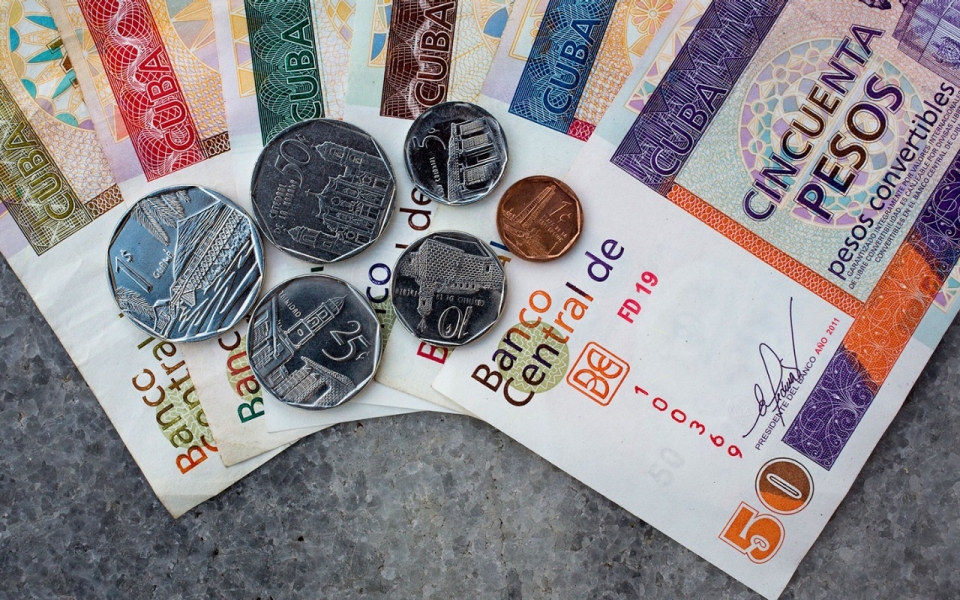 Almost uniquely in the world, Cuba has two currencies that are used in everyday transactions. As a result, it's not unusual to see items with two very different prices. There's the Cuban peso, or moneda nacional in Spanish. Its what the locals use, and has the three-letter code CUP. Then there's the Cuban Convertible Peso, or CUC, which is used by visitors. In theory as a visitor you won't ever come into contact with the CUP Cuban Peso, but the reality is you might receive it as change on occasion, particularly the further from the major tourist destinations you head. Its unlikely you'll ever get away with paying in CUP however, which has much lower prices than the CUC. That's because the Cuban Convertible Peso is pegged to the US dollar at a rate of 1:1.
You might think that this makes changing your US dollars a breeze. But this is not the case. Due to the decades of frostiness between the US and Cuba, the US dollar is not so welcome on the island nation. When it comes to how much money to bring to Cuba, the amount should not be in US dollars as your greenbacks are subject to an additional 10% surcharge when they're exchanged for convertible pesos. You need to change any US currency before you depart for Cuba (Euro's is our recommendation).
Try changing any US dollars you might have for Canadian dollars, European Union euros or British pounds sterling. This allows you to avoid this nasty surcharge. Cuba has a closed currency, and this means that you cannot acquire the local currency before you arrive, so don't try going to a bank or currency exchange bureau before you depart for Cuba. You need to wait until you actually arrive. You can change your non-US dollars at the airport as soon as you arrive, at banks and currency exchange booths throughout the country, or you can withdraw cash from the ATM once you've landed.
Withdrawing Cash
Though ATMs do exist, you can't rely on being able to use an ATM wherever you might be in Cuba, since there aren't that many of them around. Bear in mind your card provider will be charging you a fee, likely a single figure %, of anything you withdraw, which can soon mount up.
When it comes to how much money to bring to Cuba, you need to have enough cash on you at any given moment to get you through a predetermined amount of time. So how does this work? Once you've checked into your accommodation, the most important question you can ask is the location of the nearest ATM. With any luck, it will be in the immediate vicinity.
If this is the case, it can be incorporated into your morning ritual. You can visit each morning to withdraw enough convertible pesos to get you through the day. If you need to travel to the nearest ATM, you might wish to withdraw enough cash to get you through the next two to three days. It really depends on how much cash you're comfortable carrying, and what you plan to do filling each of your days with.
While robberies and street crime in general are wonderfully rare in Cuba (even in major cities), you might wish to invest in a money belt that fits discreetly beneath your clothes, and perhaps, if possible, head to the ATM in a group, which not only gives you strength in numbers, but also a little shielding as you withdraw your cash.
How Much Money to Bring to Cuba for Day-to-Day Use?
This is the million peso question. When considering how much money to bring to Cuba, there's no right or wrong amount, although you should lean towards a higher amount to ensure a stress-free stay without worrying about running out of cash. You will be able to access your funds while in Cuba, just so long as you ensure that your card allows you to do so, though of course the location of the ATM might not be so convenient.
So it's really just about how much cash you'll need each day. At a bare minimum, you should aim to budget at least 50 convertible pesos each day (which is equivalent to $50.00 US dollars). This can wouldn't include accommodation. Please remember that this is only a very general amount that will cover a good standard of meals and evening entertainment, as well as the cost of getting around each day to see the sights. You might end up spending more, but you can easily spend less if you're careful about where you eat (and if stay away from the tourist bars). If you've already paid for a tour or some activities before your arrival, you'll obviously need a little less cash. But don't forget to include tipping into any budget plans you might draw up!
While Cuba can be great value, it's still important to ensure that you budget enough money to enjoy your stay. With limited use of credit and debit cards, and a limited number of functioning ATMs too, calculating the right amount for your stay is all the more important.