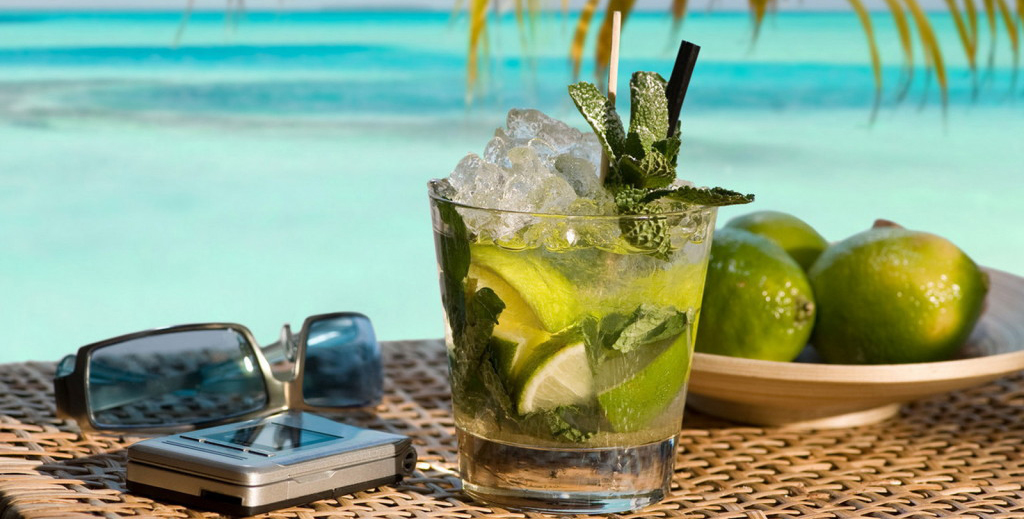 Perhaps you're planning your first trip to Cuba, or you've just returned from a trip there and are already planning to go back. One of the best ways to get a figurative taste of Cuba is to have a literal taste of Cuba. The island nation's glorious weather has meant it's been the birthplace of a number of amazing beverages. So what are some of the best Cuban cocktails around, and how do you make them?
1. Classic Hollywood, Classic Cuban Cocktail: The Mary Pickford
What exactly is so Cuban about Mary Pickford? Mary herself was a Canadian film actress who became a Hollywood star of the silent era. The cocktail that carries her name was developed for her while she was on a trip to Cuba in the 1920's with her friend Charlie Chaplin. It was first made during an evening she spent at the Hotel Nacional de Cuba, and you can still order the drink at the hotel's bar today. Of course, you can enjoy the Mary Pickford at countless bars around the world, but it was born in Havana!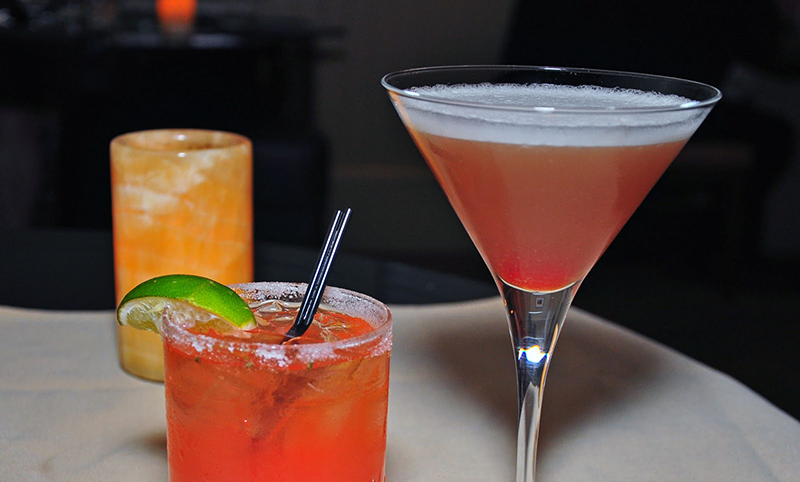 Pour 6cl/60ml of pineapple juice into a cocktail shaker filled with crushed ice, followed by 6cl/60ml of light rum. Add a splash of grenadine, and then 1cl/10ml of Maraschino (cherry liqueur). Shake to mix, and then pour into a cocktail glass.
2. Who Was El Presidente?
Ever seen an El Presidente on a cocktail menu and wondered just who the president in question was? The drink is named after Gerardo Machado, who was the President of Cuba from 1925 until 1933. He was rather popular during his early years of power, but was then accused of ordering the assassinations of a number of his political rivals. He eventually fled the country in 1933.
Combine two parts dark rum with one part dry vermouth, and one part curaçao liqueur. Add a splash of grenadine, add ice and then stir. Strain into a glass and top with a twist of orange peel
3. A True Classic: Cuba Libre
A Cuba Libre is a common cocktail at parties, simply because it's delicious and so easy to make. It was reportedly developed in Havana in 1900 during the Spanish – American War. Rum company Bacardi claim that their product was used to make the first Cuba Libre, but this might just be wishful thinking.
Add a shot (or two) of dark or light rum to a highball glass filled with ice. Top with cola and add the juice of a lime wedge. You can also add the wedge itself
4. Corporate Cuban Cocktails: The Culto A La Vida
The Culto A La Vida was actually developed by the rum producer Havana Club, so its origins are less prestigious than other Cuban cocktails on this list. It's essentially a Cuban take on a vodka cranberry, and is utterly delicious.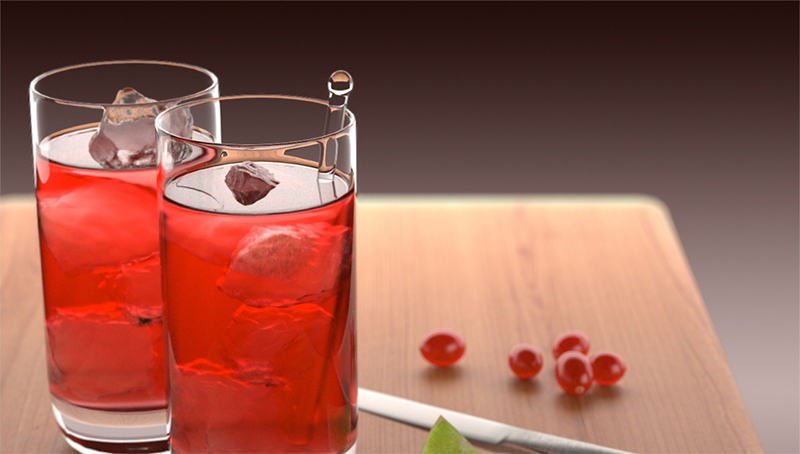 Pour 1.5cl/15ml of fresh lime juice into a highball glass. Add a teaspoon of white sugar and stir until dissolved. Add a few ice cubes, followed by 12cl/120ml of cranberry juice. Pour in 6cl/60ml of dark rum, stir and enjoy
5. Take a Walk, Then Enjoy the Cocktail: El Malecón
Named after the Havana seaside walkway, the recipe was developed in the early 1940's, and was then re-popularized in 2007 by London bartender Erik Lorincz, whose take on the recipe won a competition organized by Bacardi. It requires more ingredients than other Cuban cocktails, but is a suitably fancy drink for special occasions.
To a cocktail shaker filled with ice, add 5cl/50ml of dark rum, 1.5cl/15ml of port, 1cl/10ml of sherry, 3cl/30ml of lime juice, 2 teaspoons of caster sugar and 3 drops of bitters. Shake, strain into a cocktail glass and enjoy
6. Tom, John, Rum, or Ron? The Rum Collins
A Cuban take on the Tom Collins cocktail, a Rum Collins is sometimes mistakenly called a Ron Collins. The Tom Collins was developed in the 1870's, and its earlier versions were known as a John Collins, named after a renowned London waiter. As the recipe called for Old Tom gin, the drink began to be known as a Tom Collins. The version that became popular in Cuba simply replaced gin with rum.
To a cocktail shaker, add 6cl/60ml of light rum, the juice of 1 lime, and a teaspoon of powdered (icing) sugar. Shake to combine. Add ice to a highball glass, pour in the rum and lime mixture, then top with sparkling water. Top with a wedge of lemon.
7. Prisons and Pine Trees: The Isla de Pinos
Just off the coast of Cuba you'll find the gorgeous Isla de la Juventud (Isle of Youth). The island was previously known as Isla de Pinos (Isle of Pines), due to the huge number of pine trees, which is the primary industry on the island. It was renamed in 1978 by Fidel Castro, who probably wanted to give the island a more uplifting name, after he was imprisoned here from 1953 until 1955. The name lives on in one of the most amazing Cuban cocktails – named in the island's honor.
Add 6cl/60ml of grapefruit juice and 4.5cl/45ml of dark or light rum to a cocktail shaker filled with ice. Shake to combine, then strain into a cocktail glass.
8. Americans in Cuba: The Daiquiri
Supposedly invented by American Jennings Cox in the late 1800's, the daiquiri was at least invented in Cuba. Cox was living in Santiago de Cuba at the time, and began experimenting with ways to soften the often harsh taste of some varieties of local rum. He added crushed ice, sugar and lime, and the rest is history. Many drinkers around the world will forever be grateful to Mr Cox, although the recipe has of course evolved over the years…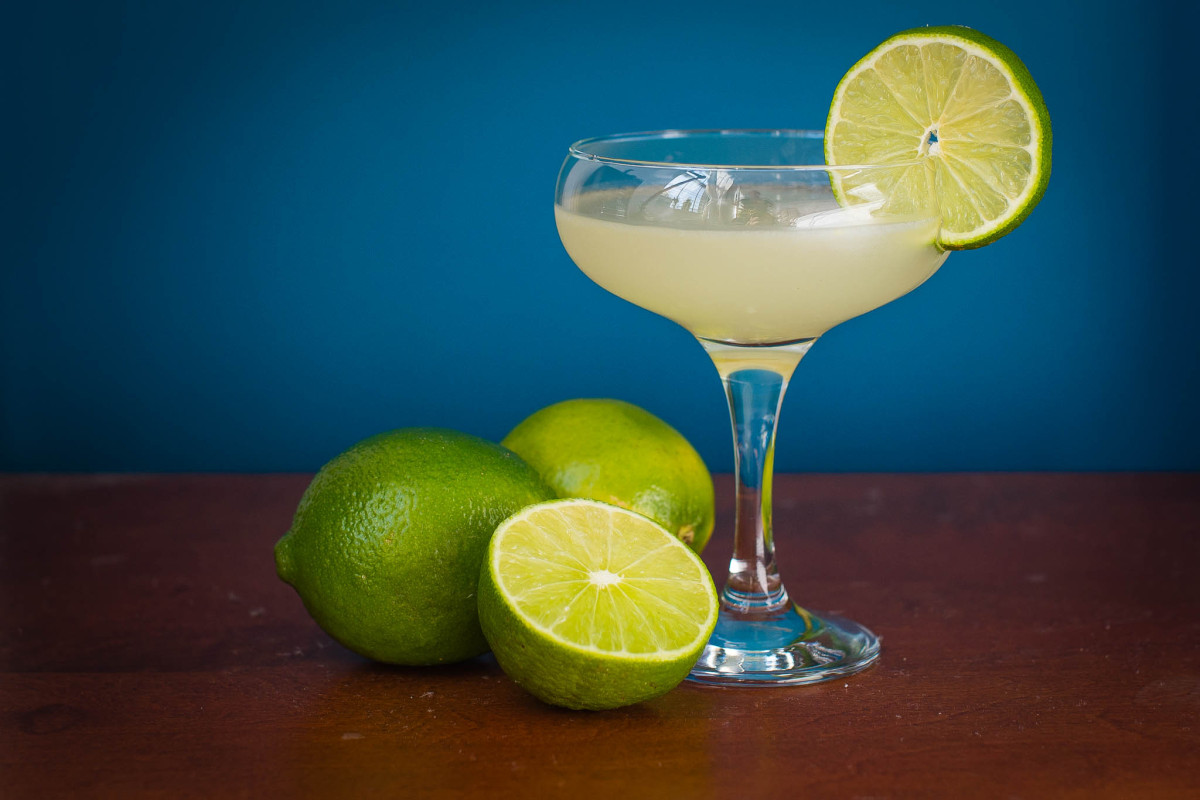 You'll need an electric blender. Combine 4.5cl/45ml of dark or light rum, ice, the juice of half a lime, half a teaspoon of sugar and a splash of Maraschino (cherry liqueur). Blend until smooth (although not entirely liquified) and enjoy.
9. A Cocktail from a Troubled Time: The Saoco
Like the neighboring US, Cuba was also once home to thousands upon thousands of African slaves. The Saoco was their beverage of choice, as it was cheap and easy to make.
Add 4.5cl/45ml of light rum to a highball glass filled with ice. Top with 10cl/100ml of coconut milk. Stir and enjoy.
10. We've Saved the Best for Last: The Mojito
The origins of the mojito are disputed. It's believed that explorer Francis Drake drank an early version of the mojito in the 1580's while visiting Cuba. It's also speculated that African slaves in Cuba developed the recipe in the 19th century. No matter where it came from, we're lucky to have it! It was a favourite of Ernest Hemingway and its taste is pure refreshment.
Cut half a lime into thin wedges and add to a cocktail shaker. Add 4 teaspoons of castor sugar and 10 fresh mint leaves. Use a cocktail muddler to lightly mash the lime, sugar and mint together (or use a wooden spoon). Add 7.5cl/75 ml of light rum and then shake to combine. Add a few ice cubes to a highball glass and pour in the liquid from the shaker. Add the partially mashed lime and mint. Top up with soda water, stir and enjoy a taste of heaven.
Do you have a favourite cocktail recipe? Share it with us in the comment section below!