Cuba used to have a reputation for being a bit grim as far as dining options were concerned. This was both unpleasant and illogical for visitors, since the island had access to an abundance of fresh produce, not to mention all that delectable seafood just off the coast. Things are quickly changing, and this is due to a 2010 government reform that eased restrictions on privately operated businesses. The local restaurant scene then boomed accordingly. Prior to this, most restaurants were operated by the state and didn't need to be competitive in terms of pricing or the quality of their product. Paladares are privately operated restaurants that are sometimes even situated in a converted section of someone's home, and the best paladares in Cuba can rather unsurprisingly be found in Havana.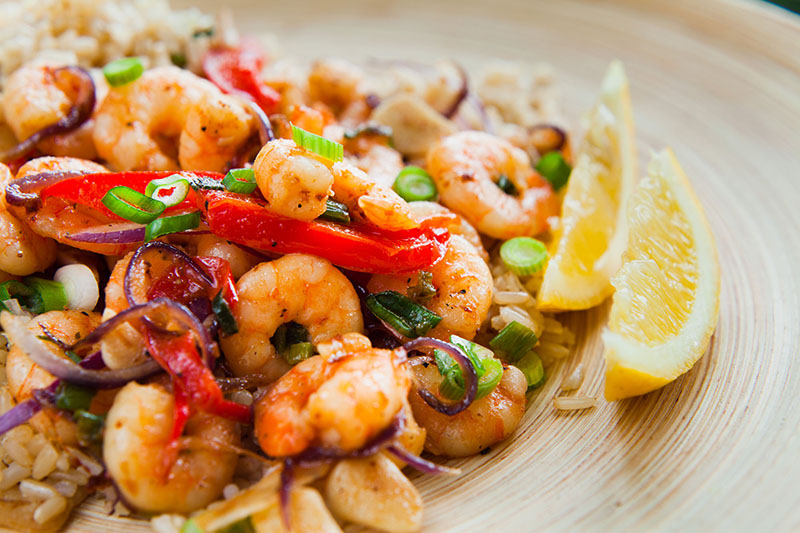 So when you want to let your taste buds take a tour of the Cuban capital, what are the best paladares on offer?
1. Seafood in a Rustic Setting: Nao , La Habana Vieja
Just a short stroll from the ocean in Havana's Old Town is Nao. The restaurant is located in a 200-year old building, and its decorating scheme makes it one of the more memorable paladares in Cuba. One review likened it to being inside an 18th century galleon. The dinner service can be a little noisy when a live band dominates the fairly small place, but it makes for a festive atmosphere. There are a wide range of dishes on offer, but you're so close to the ocean that you should treat yourself to some seafood. Opt for the lobster, although if this has happened to sell out, try the red snapper.
2. Greasy and Delicious: La Chucheria , Miramar
It's not a fine dining gourmet experience, and yet La Chucheria has an undeniable charm. It's a great choice for an inexpensive dinner, and you can expect the food to be made quickly and consumed with satisfaction. Expect pizza, gigantic sandwiches, and a variety of salty fried treats. Some have said that the staff here can be a little abrupt, but as mentioned, this is not a gourmet restaurant. It's just an unremarkable spot that serves remarkable food.
3. One of the Trendiest Paladares in Cuba: El Cocinero , Vedado
El Cocinero is definitely one of the trendiest paladares in Cuba, but it's wonderfully unpretentious. It's on the rooftop of La Fabrica, which is a gigantic club, music venue and gallery, and so it's an excellent way to unwind after exploring the depths of the venue. Climb to the top, sit down, and enjoy some wonderful modern Cuban cuisine (and a cocktail or two). Keep an eye on the weather, since the main dining area is totally outdoors.
4. Cuba's Spanish Heritage: El Chanchullero de Tapas , La Habana Vieja
Cuba's former status as a Spanish colony is celebrated at El Chanchullero de Tapas in Havana's Old Town. There are many Spanish paladares in Cuba, and yet this one is up there with the best of them. Unsurprisingly, it's all about tapas here, so you can enjoy as much or as little as you like. Get there early in the evening and settle in for an extended period of dining. If you arrive too late, you should be prepared to wait.
5. Delicious Cuban Fare: Doña Eutemia , La Habana Vieja
Some say that this eatery is almost hidden, tucked away down a side street next to Havana's main cathedral. If you wander past during the lunch or dinner rush, you will see the line of people waiting to get inside, so it's often in fact one of the easiest to spot paladares in Cuba. It offers traditional Cuban cuisine, with none of those modernist or fusion twists. Be sure to try the ropa vieja (shredded beef).
6. Friendly and Relaxed: 304 O'Reilly , La Habana Vieja
Not one of the most imaginatively named restaurants, 304 O'Reilly is named after its address. The staff are friendly, and while the menu is not extensive, it does what it does very well indeed. Try the tacos with one of the choices of fillings on offer. If you can't decide, we would strongly suggest you go for the crab tacos.
7. Italy in Havana: Mediterraneo , Vedado
Mediterraneo is a great choice for Italian food while in the Cuban capital. Located in a converted grand home in the trendy neighbourhood of Vedado, the menu doesn't look all that remarkable, offering all the usual suspects when it comes to an Italian restaurant (an abundance of pizza and pasta). The pizza is sensational, but the pasta can be a bit hit and miss. We can also recommend the seafood platter.
8. Waterfront Dining: Rio Mar , Miramar
This is not somewhere to go when you're trying to save money, but is a true treat for all your senses. Come for lunch so that you can easily get a seat on the patio, directly overlooking the ocean to watch the sun sparkling on the water. The service is quick, efficient, and polite, and you should sample the seafood. The grilled octopus is particularly delicious.
9. Something for Vegetarians: Somos Cuba , La Habana Vieja
Vegetarians aren't always so well catered for when it comes to paladares in Cuba, but this is slowly changing. Somos Cuba is actually a converted space within a private home, so the owners don't need to travel far to go to work! There's a selection of typical Cuban food, but with a nod to the influx of international visitors, there's also a range of vegetarian and gluten free options.
10. Awesome Burgers: California Cafe , La Habana Vieja
The burgers here draw an American crowd who might be homesick for their own cuisine. The burgers are indeed sensational, but there is also a great deal of both traditional and fairly obscure Cuban dishes, all beautifully presented (try the sweet-sour fish).