There are some countries where it's kind of easy to be a solo traveller. If you go the UK or New Zealand, you're going to be just fine. Both countries are compact and easy enough to navigate, and everyone speaks English. There are also places like Denmark, which is again compact and easy to navigate. Everyone seems to be astonishingly good at English there too, and seems to be so darn happy all the time. But maybe your travel plans lean more towards the exotic?
While New Zealand has remarkable summers, it doesn't boast year round sunshine. Some years the very idea of it being "summer" in the UK or Denmark seems debatable. If you want somewhere that's exotic, warm, with friendly people, perhaps you can explore Cuba by yourself. Sometimes it might not feel all that easy to navigate (which is part of the charm), but once you get the hang of it, you will be just fine. So if you're going to experience the delights of Cuba on your own, what are some of the things you need to think about?
1. Can You Have a Good Time by Yourself?
This one is entirely up to you. You might find it a bit odd to arrive in an exotic destination like Cuba with nobody to bounce ideas off. There is no real negotiation about what to do on your first day (and all the subsequent days). You will explore Cuba by yourself, so the decision about what to do on any given day is entirely your own. Want to linger on a particularly interesting street in Havana's Old Town? Go for it. Unsure if that restaurant is going to be any good?
Only one way to find out, and there will be nobody to make an argument for that other place down the street. The only thing we can suggest about travelling to Cuba by yourself is to not stay in at night because you don't have anyone to go out with.
There can be something empowering about going out alone, dancing, enjoying a drink, and not needing anyone else at that particular moment. Chances are that you will make new friends anyway. They might only be friends for that evening, or a friendship that lasts a lifetime. Cuban people are, by and large, gregarious and friendly. But while we're on that topic, there's something you need to be aware of when it comes to making new friends in Cuba.
2. Making "New Friends"
Please don't allow this point to make you paranoid, but it's something you need to be aware of when you explore Cuba by yourself. Most people you meet will be friendly and genuine, but you need to watch out for friendliness with an agenda. Sometimes this agenda will be obvious, such as if you're wandering around, and someone strikes up a conversation with you and encourages you to go to a particular restaurant or bar with them. They will drop you at the door and that will be that. They're paid touts, on the payroll to bring people to a particular business. There's nothing wrong with it, and it can even be a good thing if you have no other idea about what to do with your evening.
There's a slightly more annoying side to this general idea. You might be having a drink by yourself, only to have a stranger strike up a conversation with you. They will keep you company, give you advice about what to do and where to go, and the idea is that you'll pay for all their drinks for the evening. Cuba is not a wealthy country, and this can be an unfortunate side effect of that aspect of the country. If you become suspicious that a stranger seems to suddenly be enchanted with you (and no offense – of course you're a deeply enchanting person), be aware that you might be their drink ticket for the night. You could of course ask them of their intention, and can then politely be asked to be left alone.
3. Finding Your Way Around
One important to tip for when you explore Cuba by yourself: Don't rely on online maps. Internet connections are hard to come by, and it can be difficult to navigate by yourself when you're used to being able to chart your location online. Either get a physical map for your trip, or download a mapping app that allows for offline access.
4. To Explore Cuba by Yourself Is to Feel Safe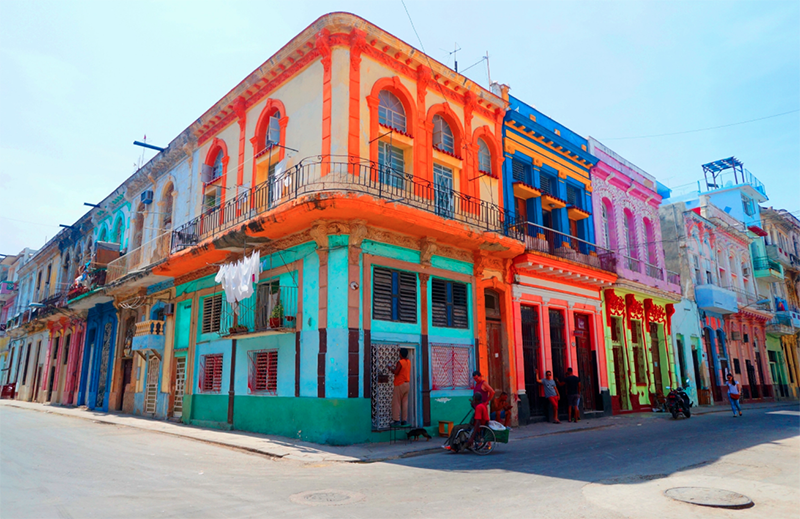 You won't feel unsafe when you explore Cuba on your own. Violent crime is exceptionally low, although there can be some opportunistic crimes such as bag snatching and pickpocketing. Exercise the usual precautions and ensure that your valuable possessions are secured at all times. You should avoid overt displays of wealth, since this will single you out as a foreigner. Cubans don't really wear much in the way of bling, so leave those flashy jewels at home.
5. Set Your Own Schedule
This is maybe one of the best parts of solo travelling. Don't want to see that particular museum? Don't go. Maybe some of your friends would have been interested, but they're not there are they? Don't care about visiting Ernest Hemingway's former home on the outskirts of Havana? No drama. Go to the beach. It can be a relaxing revelation to be on holiday and only do the things you want to do.
6. Set Your Own Budget
Setting your own schedule also allows you to set your own budget. You have to be responsible for your own spending when you explore Cuba by yourself, but this is easier to track when solo. You don't need to keep up with your friends, if they're the types who like to eat out in a fancy restaurant each night. Nor do you have to sacrifice the quality of your experience if you were travelling with a friend who likes to do things on a shoestring budget. You get to enjoy Cuba at the exact level you can afford.
7. Facing Challenges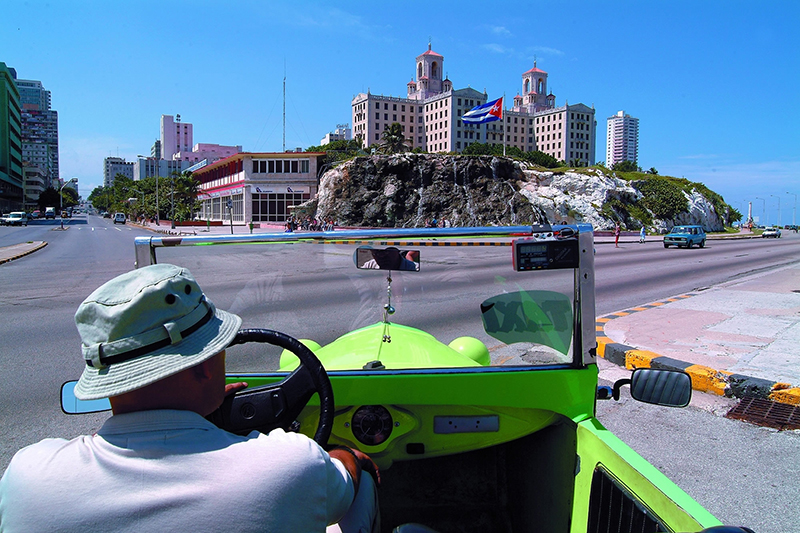 To be slightly bewildered by things might not seem like a great part of travelling alone, but it's still one of the most charming parts of the experience, in a weird way. You might not speak any Spanish, and to negotiate public transport in Havana can sometimes feel like an overwhelming challenge. But once you get your head around it and rise to the challenge, you will feel like you can take on anything that Cuba (or indeed the world) throws at you.
Which brings us to the last point…
8. Self Confidence
When you set out to explore Cuba by yourself, you arguably only have one goal: To have a good time. When you realise that you faced all those challenges yourself and navigated your way around an exotic, foreign country with your own judgement (and perhaps the kindness of strangers), you will have so much self confidence about anything else that you might face in life. Cuba can have that effect on you…