The idea of romance can be relative. Some people might find it incredibly romantic when their beloved brings home a pizza without being asked. Other people might need a candlelit room, a bed covered with rose petals, and cheesy love songs playing softly on the stereo. There's something about going on holiday that puts you in the mood for romance (if you're going with your beloved, of course). There are some places in the world that seem to be made for lovers, although these places tend to be clichés.
Yes, Paris is the city of love, and it's glorious, but cuddling with your beloved next to the Eiffel Tower is likely to be interrupted by a creepy guy trying to sell you a selfie stick. Hawaii is also a popular spot for romantic getaways, but of course, thousands of other couples will have had the exact same idea, which is hardly peaceful. Havana, the sumptuous and sultry capital of Cuba, feels like a city made for lovers. There are countless spots for strolling along with your beloved and getting caught up in the moment.
Let's look at some of the most romantic spots in this glorious city… spots that don't involve ordering a pizza… or cheesy love songs.
The Malecón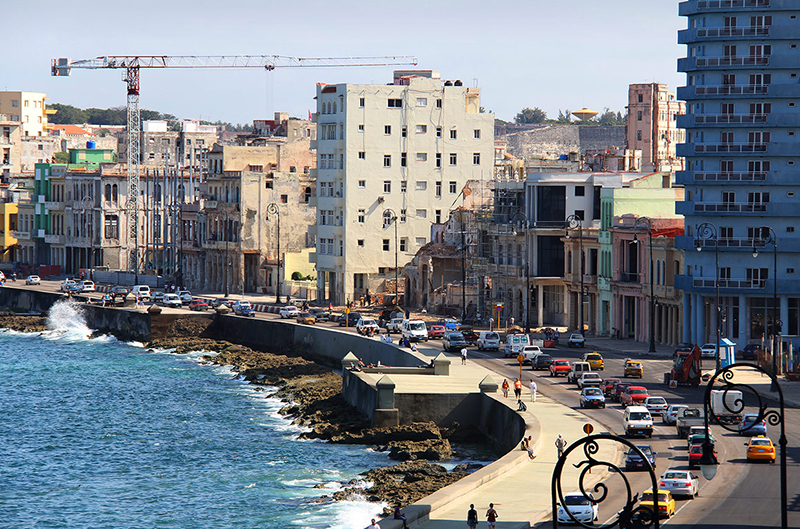 Formally known as the Avenida de Maceo (but everyone just calls it the Malecón), this esplanade stretches along the waterfront from Havana's Old Town to Vedado. It has a length of some 8km (roughly 5 miles), so to walk along the entire thing might not be all that romantic – more like an exercise in endurance (although maybe some relationships are like this! Just kidding). It's a place where people come to stroll, and it's beautiful and lively. There's something peaceful about being here in the evening, arm in arm with your beloved as you enjoy the gentle breeze coming in off the water. Unsurprisingly, the Malecón is a little more hectic the closer it gets to the Old Town, so if you want something a little more gentle, you should stick to the end of it that runs towards the neighbourhood of Vedado. There are a huge number of bars and restaurants dotted along the length of the esplanade, so there will be numerous chances to stop and relax as needed.
The Hotel Nacional de Cuba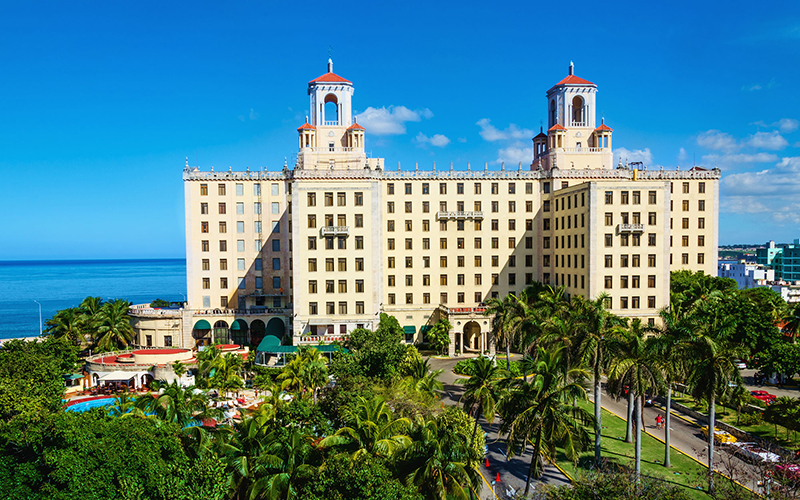 This astoundingly beautiful hotel opened in 1930 and has seen a lot of life. It's also located in Vedado (you can see it from the Malecón), so it's a great spot to end your stroll along the waterfront. The hotel is well-preserved (after some decades of disrepair) and speaks of a glamour of a time that has long passed, which gives it a true sense of romanticism. There are three bars inside where you can enjoy a cocktail (which aren't the cheapest you're going to find in Havana, but oh well).
But perhaps the most romantic aspect of the hotel (without actually staying there) is to walk through its manicured gardens with sea views. There's something undeniably special about this place, and so you'll want to share the memories with someone special.
Plaza Vieja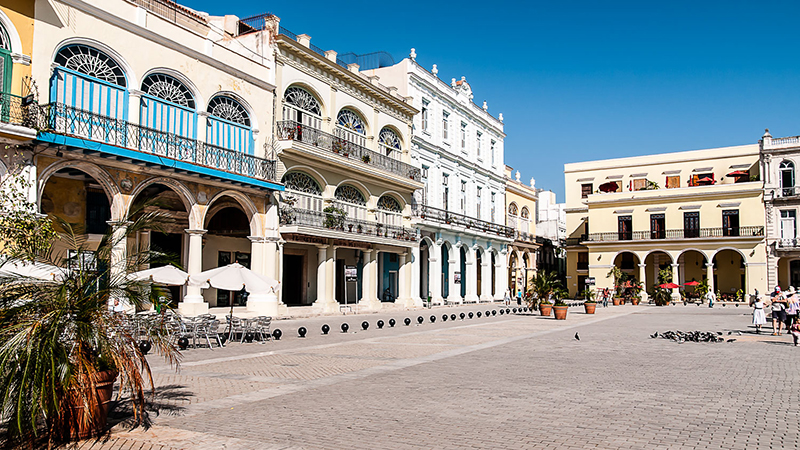 It's one of the better-known squares in Havana's Old Town, but this doesn't make Plaza Vieja any less romantic (within reason). During day, the square is a magnet for tourists, with many guided tours making their way through the area as they explore the Old Town. For this reason, you should aim to visit Plaza Vieja in the evening, when the crowds are less problematic. This gives you a chance to sit with your special someone and gaze upon the vibrantly-coloured buildings that line the square. It dates back to 1559, and was once one of the wealthiest parts of the city. When it's peaceful in the evenings, the sedate nature of the square can contradict its once violence history. The Plaza Vieja was once the site for public executions in Havana. Maybe don't mention this part to your partner…
Plaza de Armas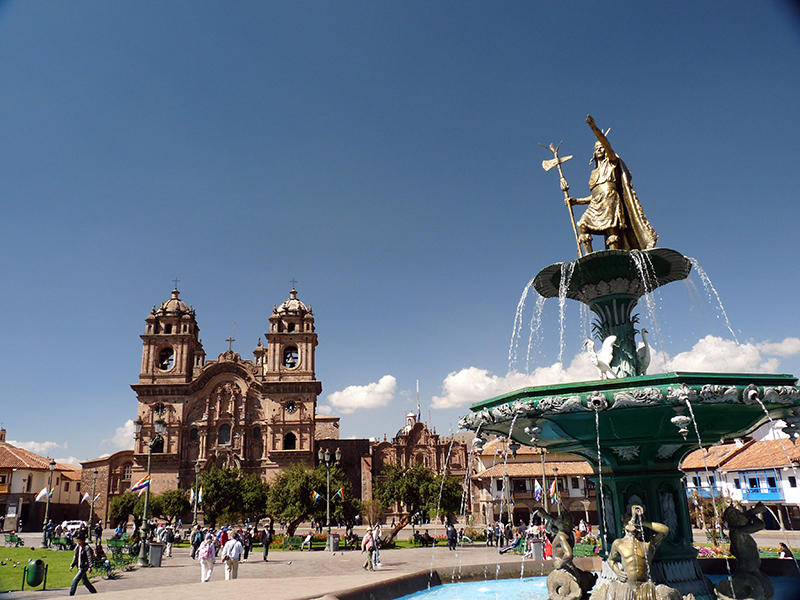 The Plaza de Armas is another square in Old Havana, but each square in the area has its own distinctive flavour. It's the oldest square in the city, and it's large enough to accommodate a small park in its centre. This is good for a number of reasons, largely because you can relax on the grass, away from the crowds. This is a lovely spot to sit with a couple of cold beers and enjoy the moment with your beloved. There are usually buskers playing traditional Cuban music (yes, the area is popular with tourists), and there are often markets selling their wares on the square. The book market on the Plaza de Armas is particularly lovely. Perhaps you can pick up a book of love poems and woo each other. Sure, it's going to be in Spanish, but it's the thought that counts.
Iberostar Parque Central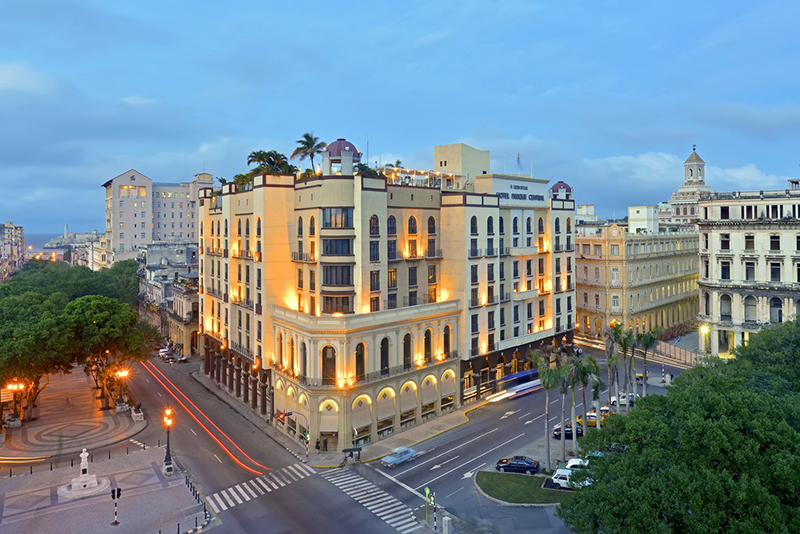 This is another hotel, but just like the Hotel Nacional de Cuba , you don't need to actually stay here in order to benefit from the romantic atmosphere of the place. While the entire hotel is stunning, you're going to want to head straight to the roof. There is a bar and restaurant here (and a pool too), so it's a truly romantic spot to sit and enjoy a glass of wine while watching the sun go down over Havana. Most of the hotel's facilities are reserved for guests only (which is hardly a surprise), but you don't need to stay here to enjoy the bar and restaurant on the roof.
The rooftop area of the hotel overlooks Havana's National Capitol Building (El Capitolio), which was Cuba's seat of government from 1929 until the Cuban Revolution. It closely resembles the US Capitol Building in Washington DC, and while bureaucracy is probably not often associated with romance, when you watch the sunlight hit the sculpted edges of El Capitolio, you will truly fall in love with Havana… if you haven't already.