A cultural change, when an entire region or even country seems to undergo some sort of tangible shift will usually take time. It might take years, or even generations. While Germany might have become one big happyish family after the fall of the Berlin Wall, the country is still divided in some ways. The former East Germany lags well behind what was once West Germany in economic terms, with double the unemployment rate of the west. But this change is gradual, like most changes are. Then there are the seemingly quick changes. Many residents of Prague might argue that their city was never quite the same after discount airlines suddenly opened a gateway between their city and the United Kingdom, bringing a seemingly never-ending supply of tourists who do little more than indulge in rather a lot of inexpensive beer. But what about Cuba?
Now that the US and Cuba have restored formal diplomatic relations, there are fears that the culture of Cuba might shift rather suddenly with an influx of US tourists potentially shaping the destination to suit themselves. It's not as though you urgently need to get to Cuba (although if you had a choice, you would probably be there right now). One of the delightful aspects of Cuba is its relaxed nature, and this means that any changes will be gradual and minor. So whether you go tomorrow, or go next year, the island is still going to be an utter delight. To make it even more delightful, we've compiled a list of the things you'll need to know when you arrive in Havana.
Getting There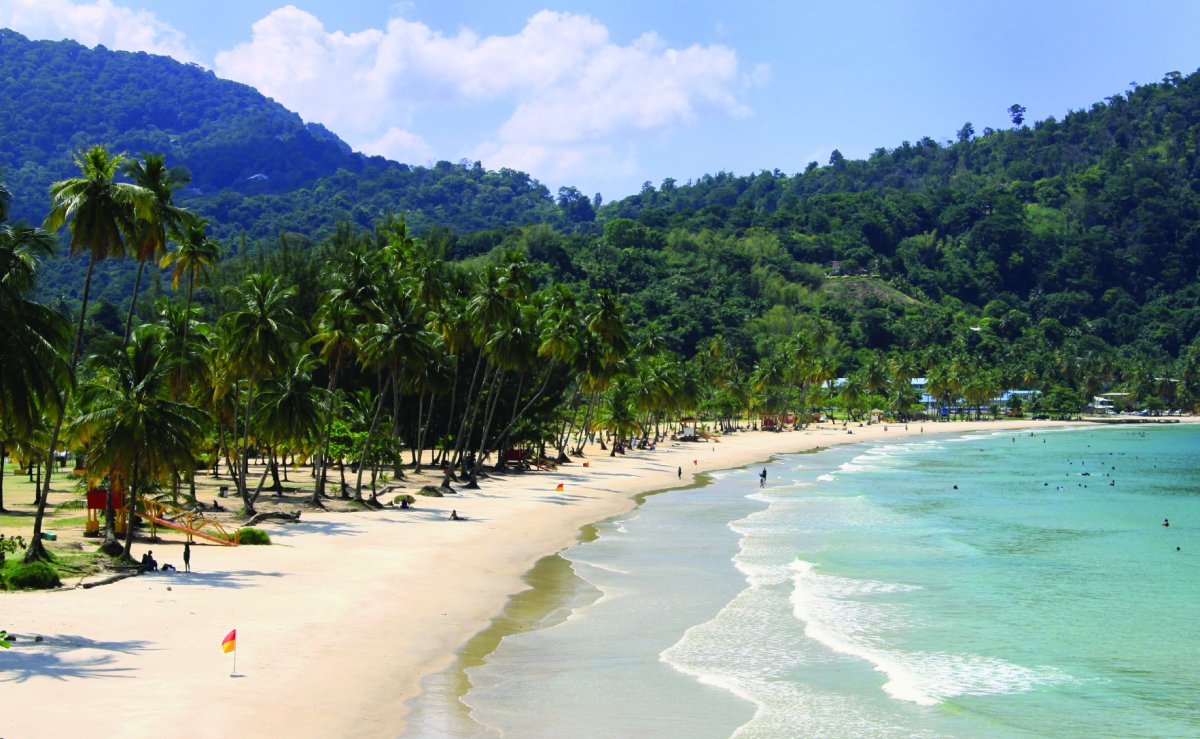 Havana has a warm climate almost all year round, and even the so-called mild winter months are beach weather if you're from a colder part of the world. The dry season runs from around November to April, and this can be the busiest time to visit. If this is the period you were thinking of visiting Havana, plan ahead. One of the great things about the improved US-Cuba relations is the increase of flights between the two countries (with a large number of existing flights between Cuba and Canada, Europe, and Latin America). More flights means more competition, which means aggressive pricing. Having said that, you still should plan ahead to get a reasonably cheap flight into Havana during the peak season.
Money Matters
Before going to Havana, check that your bank cards are going to work. Many cards issued by (or associated with) US banks and financial institutions will not be accepted, so you might need to make other arrangements (such as a prepaid card from an accepted institution). Cuba has a closed currency, so you can't obtain the local peso before you actually get there. Credit cards are not widely accepted, so you will need some cash as soon as you get off the plane.
Your flight will arrive at Terminal 3 of Havana's José Martí International Airport. There are two CADECA currency exchange desks (on the upper and lower levels), but do not bring US dollars to change in Cuba, since they will incur a hefty surcharge. There are also cash machines on both levels of Terminal 3. You will at least need a reasonable amount of the local currency upon arrival to get you into Havana, and to pay for your accommodation if this has not been prepaid.
Let's Start with a Stroll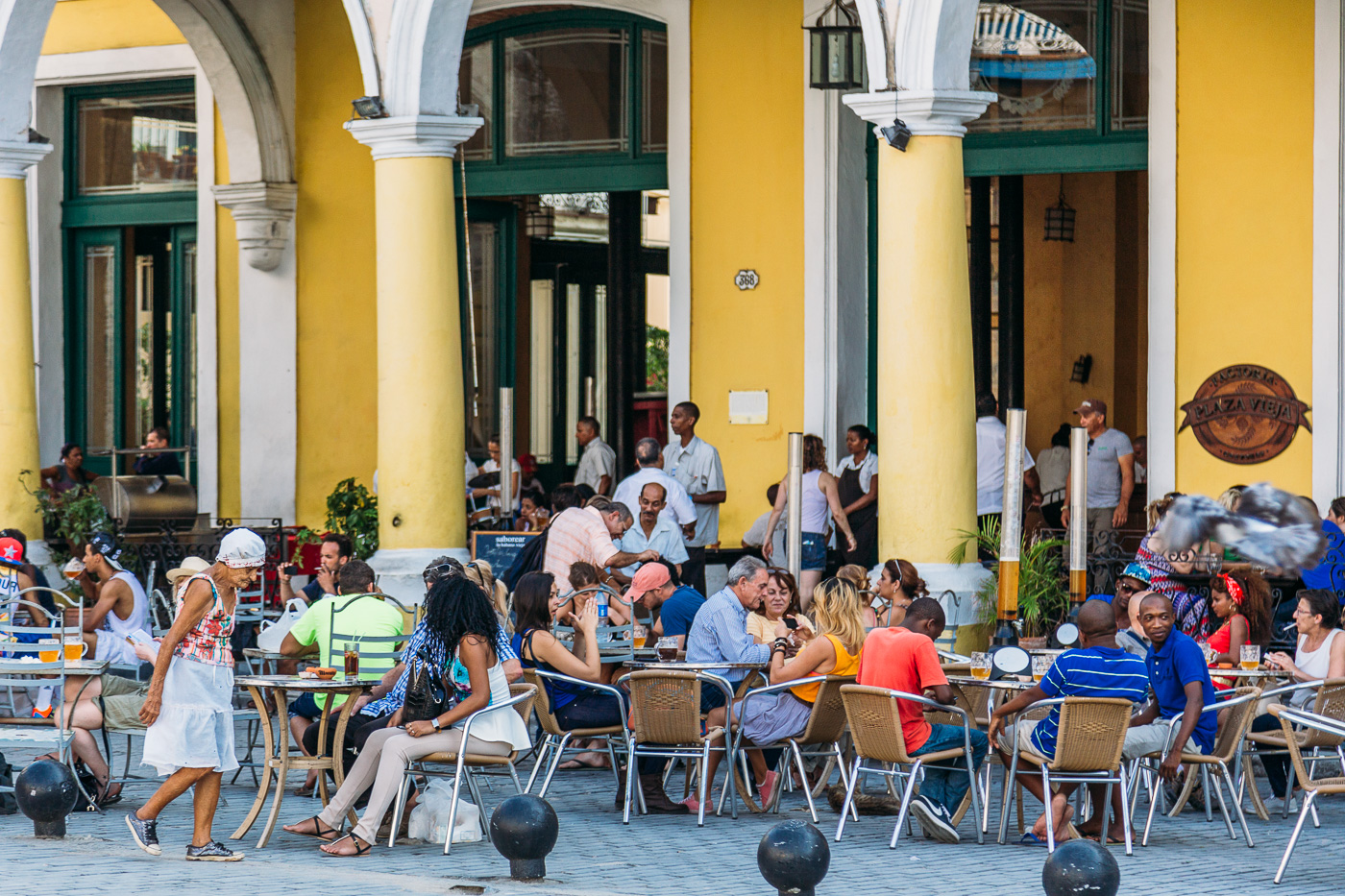 OK, so you have arrived safely, gotten some cash, made your way into the city and checked into your accommodation. So what should you do next? Havana is a reasonably compact city, and despite the heat, the best way to explore the city is on foot. Havana's Old Town (La Habana Vieja) is the Cuba of your dreams, with beautiful old buildings in bold colours standing side by side with austere religious buildings. Don't be surprised if this part of town is where you take the vast majority of your holiday photos. To get your bearings, start at Plaza Vieja, a stunning square that dates back to 1559. Head north along San Ignacio (with a slight detour along famed the shopping and dining street O'Reilly).
You will arrive at the Museo de Arte Colonial, showcasing art and life from colonial times. Continue until the end of San Ignacio, and turn left onto Chacón. Continue until you reach Museo de la Revolución (Museum of the Revolution), and you'll want to snap a few photos of this imaginatively ornate building. Continue past the museum onto Colon, and this street will take you to the harbour where you will reach the Malecón, an 8 kilometre (5 miles) esplanade that runs along the water. Sure, there's so much more to see in La Habana Vieja, but this easy to navigate stroll will give you your first taste of the area.
When the Sun Goes Down
You will have noticed an abundance of bars in La Habana Vieja, and there's nothing wrong with them, other than the fact that many of them are geared almost exclusively towards tourists. You might not have an issue with this, since after all, you're a tourist too. If you want to drink and party with the locals, you should explore a little further out. You will find that the Malecón is a place where a lot of residents will begin their evening, drinking beer with friends before making their way to a bar or club. You might wish to join them, and this is a great way to save a bit of cash while in Havana!
Another popular spot for outdoor drinking is Calle 23. This is a street that actually begins on the Malecón, but at the Vedado end, so it's several kilometres away. It's safe to stroll around the city at night, but the distance makes it unwise. Calle 23 is an excellent place to party like a local. There are smaller streets and alleyways that lead off the main road, all teeming with bars and clubs. It's more of an organic nightlife experience in Havana than you might find in La Habana Vieja, and this is unlikely to change regardless of how many tourists descend upon Havana. Any change to the city is barely going to be noticeable to a casual observer, and you will never forget your first trip to Havana. Don't go changing, Havana! We love you just the way you are…
Do you have any questions? Feel free to send us an email !