Walking the streets of the Cuban capital is nothing short of a revelation. There's so much life here, and you might find it difficult to contain your joy as a lovingly maintained 1950's car chugs past. Sweet aromatic cigar smoke lingers in the air as you walk past bars filled with locals and visitors alike, enjoying cocktails that are nothing short of magnificent. Incidentally, once you taste one of these drinks, you will probably think that you've never truly tasted a mojito before. You're unlikely to have the months it would take to explore every inch of the city, and while there are the usual points of interest that need to be seen, there are also some Havana travel tips you really need to know.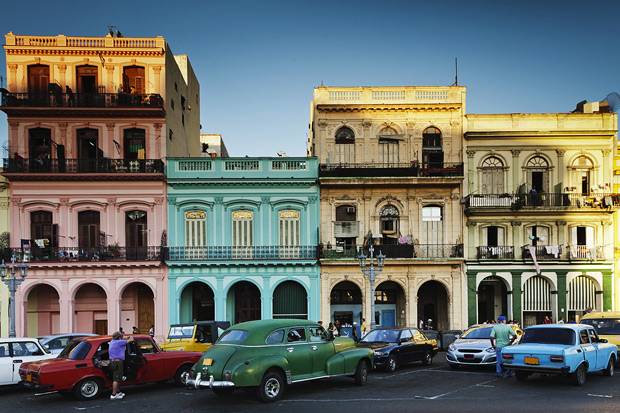 A Relaxing Stroll
Rather than beginning your exploration in the much-visited streets of Old Havana, take a relaxing stroll through the expansive Parc Central. This is where the locals come to chill out and kick a football around, and offers a glimpse of the city not seen in tourist brochures. Head south of the park to see the European influenced architecture. Many of these buildings are in a state of disrepair, and yet they retain an undeniable beauty. This is somewhat off the beaten track for visitors, and so while English is not widely spoken, you can find a bar or cafe and enjoy a drink for little more than spare change. There are also a number of street markets in this part of the city, making Parc Central and the surrounding streets one of our top Havana travel tips.
Havana by Car
Now that the US and Cuba have reopened the lines of international diplomacy, Cuba is about to undergo a drastic change. Trade and travel restrictions will be eased or lifted, and US visitors are expected to flock to Cuba. This might also mean the death (or at least the rapid decline) of those 1950's cars that the island is famed for. Enjoy them now, while you can. You can arrange for a tour of the central city in one of these beauties, but if organised tours aren't really your thing, simply jump into a taxi to get from one side of the city to another. If your driver speaks English, he might point out locations of interest as you drive past, and this certainly deserves a generous tip once your journey is over.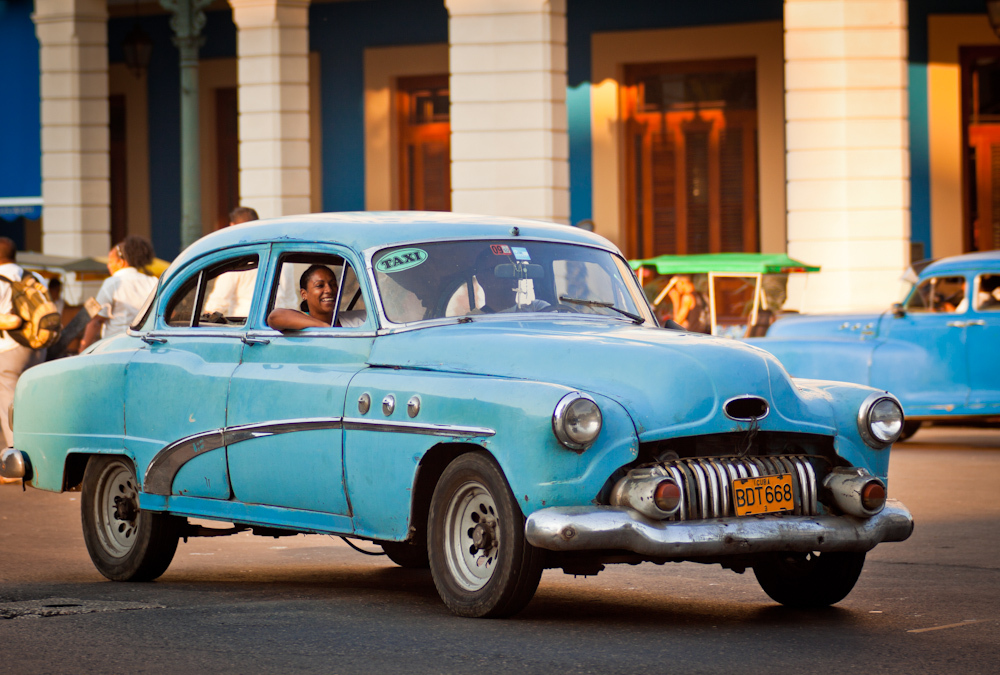 An Ocean Breeze
Should the heat of Havana become too much, you can escape the crowded narrow streets and head to Malecón, a seafront promenade. Enjoy the gentle ocean breeze and look out across the water to Vedado, on the other side of the harbour. This is the new Havana, where much of the city's recent construction efforts have been focussed, and Vedado is where Havana's taller buildings are located. If you have the time (and the energy), spend an afternoon walking along the length of Malecón, but remember that it stretched for 5 miles (8 kilometres).

Old Havana Travel Tips
Old Havana is a UNESCO World Heritage Site, and while there's plenty to see, don't be tempted to simply "tick the boxes" by seeing the Plaza de Armas or the Catedral de la Habana (Havana Cathedral) and then moving on to the next location. Of course, you need to see these places, but a top Havana travel tip is to take your sweet time and wander through the old town. Start on Mercaderes, a prominent street that runs through much of the old town. This is an ideal place for exploring, since there are many enticing alleys that lead off the street, and it's always easy to find your way back to Mercaderes and continue on your way.
FAC: A Night Out to Never Forget
There's plenty of life in Old Havana when the sun goes down, but now it might be time to head to New Havana. Make your way to Vedado, and take a walk through its chic streets. This is a noticeably wealthier section of the city, and is where trendy locals come to play. There aren't exactly a shortage of bars, and yet one of the best Havana travel tips for a night out would be a visit to La Fábrica de Arte Cubano (FAC). FAC is located in a disused oil factory that is now home to a vibrant arts centre. There are bars, a cinema, an art gallery, and a live music performance venue – all under the same roof for a small cover charge. You could spend an entire night here, drinking, meeting locals, and seeing a band, before dancing the night away. FAC is on the corner of Calle 26 and Calle 11 in Vedado.