When you travel to a new city, you are going to end up taking a whole bunch of photos. Looking at someone else's holiday photos used to be considered to be a chore, but now you just end up posting them on social media – maybe even to make your friends and family jealous at the amazing time you're having.
You will probably gravitate towards whatever panoramic photo opportunities are on offer, so you'll head up whatever hills are on offer.
Of course you want to take an awesome selfie with the city laid out behind you, so there might be a few awkward snaps with you holding your phone or camera at arm's length… or perhaps you'll use the dreaded, often-mocked selfie stick. There are some elevated spots that allow you to take some sensational panoramic photos of Havana, which are sure to inspire jealousy in your friends and family (even though this was not your intention).
So when you want to get the best views of the Cuban capital, where do you need to go?
1. Christ of Havana (Cristo de La Habana)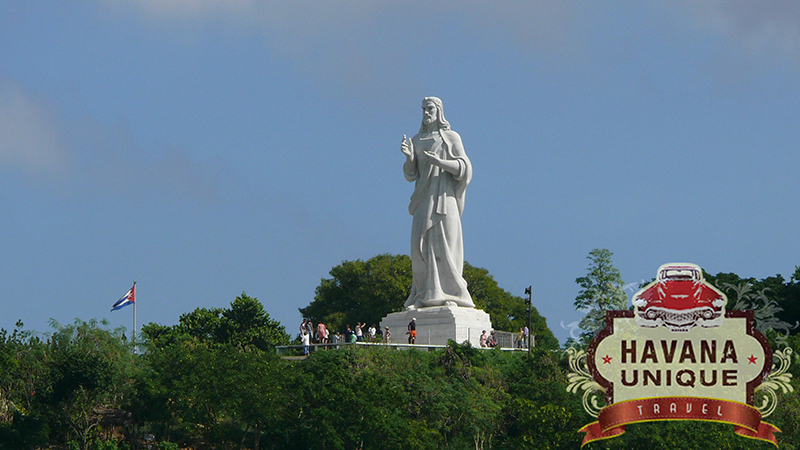 Many countries in Latin America have strong roots in the Roman Catholic faith, although of course this faith was imported as the various nations were colonised by European settlers. This is why a large statue of Jesus Christ is a common sight in many Latin American countries, most notably in Rio de Janeiro. Havana has its own version of this sculpture, although their Jesus is far less imposing.
Standing some 51 metres (167 ft) above sea level, Christ of Havana offers some unforgettable views of the city. It's located in the suburb of Casablanca, and is easy enough to spot. There's not a lot of climbing involved to get the best views, and yet you should remember to bring bottled water if you visit the sculpture on a particularly hot day.
2. Morro Castle (Castillo de los Tres Reyes Magos del Morro)
Not so far from Christ of Havana is Morro Castle. While it's not exactly an elevated point, you will experience some astounding views of the city when you look back across the harbour. Originally designed to protect the city from water-based hostile forces, Morro Castle dates all the way back to 1589.
You will need to pay an entry fee to actually enter the building (which is home to a museum), and it can be worth it so that you can climb the battlements for the best possible view of Havana.
It can also be fun to look out across the ocean and imagine what it must have been like to see an armada of enemy ships slowly making their way towards you on one of the many occasions when Havana was attacked.
Nowadays you will just see ocean liners and fishing boats, which are not quite as exciting as pirate ships.
3.  (Monumento a José Martí)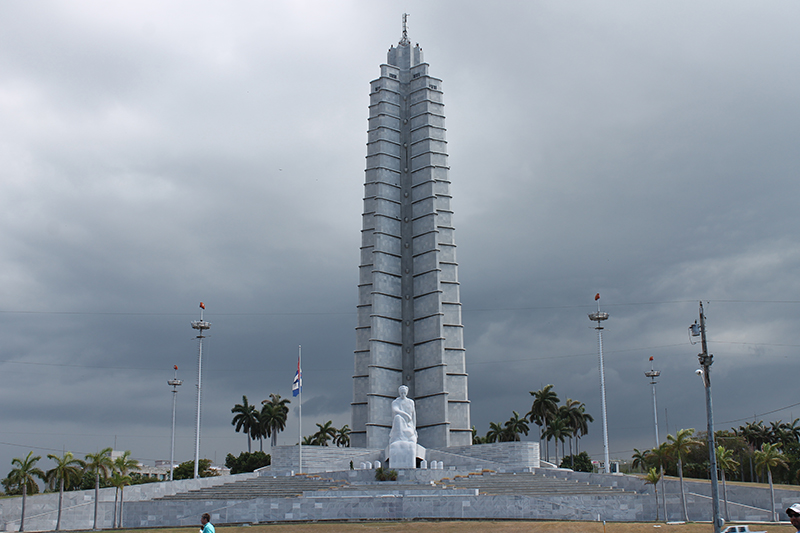 Internationally, Che Guevara is perhaps one of the best known historical figures associated with Cuba (even though he was born in Argentina). Once you're actually in Cuba you will find that José Martí gives Che Guevara a run for his money.
There are monuments to the man everywhere (you will probably arrive at José Martí International Airport), and the writer was a key figure in Cuba's struggle for independence from Spain in the 1800s. He was actually killed in battle against the Spanish back in 1895. The main memorial to José Martí features a 109 metre high tower (358 ft) which is the highest point in all of Havana. You can pay an entry fee to climb to the top of the tower, which is a unique star shape.
Even if you don't know or care about the life of José Martí, the views of the city from the top of his tower are unrivalled.
4. National Hotel (Hotel Nacional de Cuba)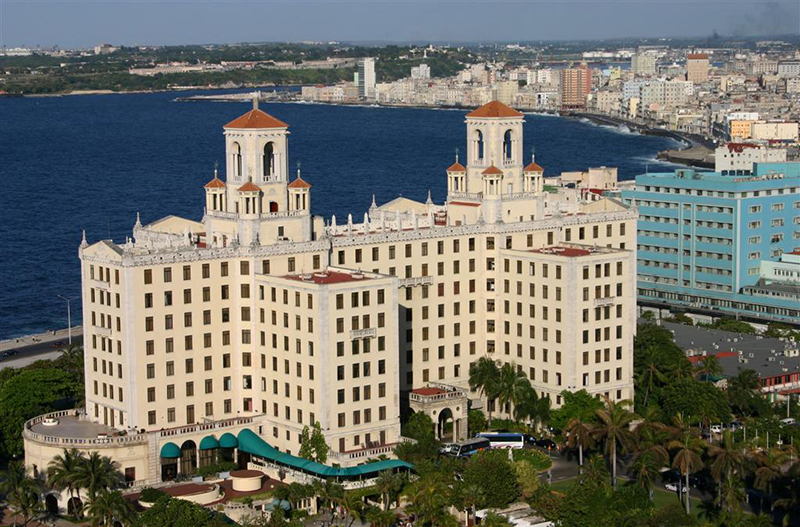 Just looking at the fabulously ornate building that is the Hotel Nacional de Cuba, you can probably imagine the views from its upper floors. And hey, if you have the money, you could wake up to that view each day while in the Cuban capital. But if your budget doesn't quite allow you stay in the most lavish hotel in the whole country, you can still wander its gardens and enjoy the view. It stands atop Taganana Hill, which is not particularly high and yet the views are still really quite remarkable.
You can see Havana, the harbour, and the lively seafront esplanade known as the Malecón. While you might not be a guest of the hotel, you might want to pop inside to enjoy a cocktail or two at the bar after you've taken in the views of the city.
5. University of Havana (Universidad de La Habana)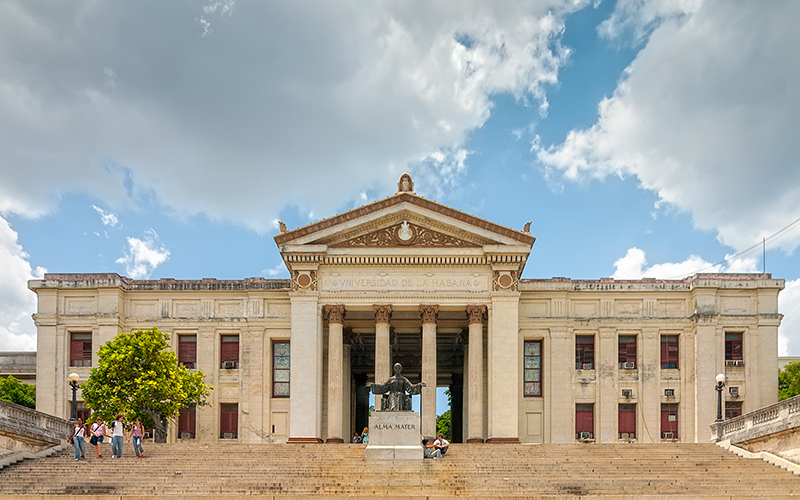 The education system in Cuba is impressively effective, and the country has a literacy rate of 99.8%. If you want a great view of the capital, it's time to go back to school (or at least to university). The University of Havana was founded as a religious teaching institution in 1728, but is nowadays a multi-discipline university with 16 different faculties.
It's located on a low-rise hill in the Vedado neighbourhood, and you can easily wander around the beautiful buildings with the actual students as you enjoy the views of the city. Afterwards you can descend the hill into Vedado itself, which is home to some of the best nightlife in the city, where all the trendy young things come to party.
Even if you think that your days of being a trendy young thing are behind you, you are sure to find something for you in Vedado.