There are some sights that have to be seen when you visit a certain destination. You wouldn't go to Paris without seeing the Eiffel Tower, and you can't go to Sydney without seeing the Opera House. Although you would have to be pretty darn lost if you didn't see these things, since they're such an integral part of those cities. Havana might not have as many recognisable buildings as other cities in the world, but the sights in Havana cannot be rivalled.
You should give yourself as much time as possible to explore the Cuban capital. This allows you to get to know the popular spots in the city, as well as giving you time to explore the parts of Havana where visitors don't tend to wander. So what are some of these amazing hidden parts of Havana you should take the time to visit?
Vibrant Vedado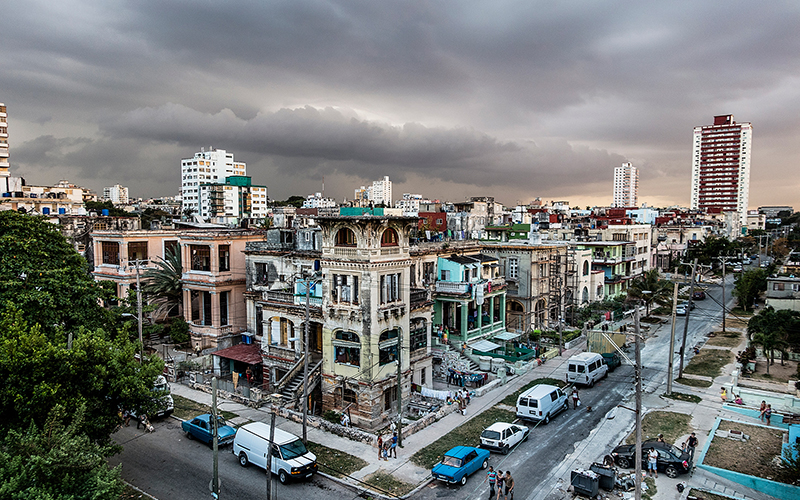 Chances are that you'll spend a large chunk of your time in Havana's Old Town, and why wouldn't you? This is home to some of the most stunning sights in Havana, and a simple stroll along the street will be a treat for your senses. It's worthwhile to expand your explorations to Vedado, which is still in central Havana. It's considered to be a newer part of the city, but it's here that more locals will come to simply hang out. It's also one of the richer parts of Havana, but it's not pretentious in the slightest. Perhaps the only aspect of this that you will notice is that the houses are slightly larger. It's a vibrant part of town with much to do, but there's less stuff directly geared towards tourists – it truly is where the locals come relax.
Start on Avenida 23 (which is referred to as La Rampa). Explore the streets that lead off La Rampa, and you will quickly encounter bars and restaurants where you could easily be the only tourist.
Psychedelic Miramar
Miramar is another of Havana's central districts, and it's rather darn pretty (with great restaurants). Miramar is also home to one of the most curious sights in Havana. You will spot this place from far along the street. Havana (and indeed, all of Cuba) boasts a huge number of brightly-coloured buildings, but José Fuster's house is something else entirely. Fuster is a renowned Cuban artist and his home and studio (located on Calle 226) is an explosion of colour, with many ceramic accents added to the structure.
He has actually decorated whole streets in the area in this manner, and you will certainly know when you've found it since it's like a rainbow has exploded. This psychedelic part of Havana is not frequently visited by tourists, but that is definitely their loss.
One of the Brightest Sights in Havana
You don't need to leave Havana's Old Town to enjoy something out of the ordinary. The Callejón de Hamel is a pedestrian street that has been taken over by artists and musicians. Spearheaded by the works of Cuban artist Salvador Gonzáles Escalona, the short alley is a riot of colour with murals painted everywhere. The alley is also dotted with small sculptures, usually made from scrap metal and other found objects. This is something best left for the weekend, and there are free concerts on Friday and Sunday. Be sure to get there early to get a good spot. You can also visit the Callejón de Hamel on a less-crowded day to actually see the works of the artists. The alley is located off Calle San Lazaro.
Need a New Hairdo?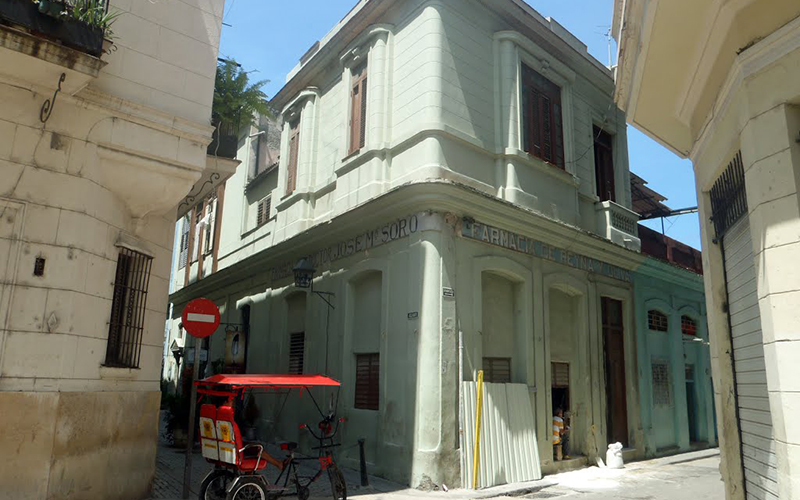 Next on our list of the hidden sights in Havana is another utterly charming street. For much of its length, Aguiar Street is certainly pretty, but perhaps nothing special. The real treat can be found in the section between Peña Pobre and Avenida de las Misiones. Not so long ago, this section of Havana was rather shabby and unkempt (even though it's technically located within the old town).
It wasn't exactly dirty or dangerous, but it wasn't a place you would want to visit.
This changed due to the efforts of local resident Gilberto Valladares. Valladares is a barber by trade, and wanted to preserve the history of his craft. He did so by opening a centre that functions as a museum to the art of the barber, as well as a working hairdresser and training school. This transformed the street, leading to the opening of restaurants and curious little antique stores. Seriously, if you want a piece of Cuban history (as opposed to a generic souvenir), this is the place to come. You can also take the opportunity to get a great haircut… in a beautiful setting.
Studying with a View
Who would want to go to school or university while they're on holiday? You, that's who. Not to worry, we're not actually suggesting that the inside of a classroom is one of the sights in Havana you should see. Having said that, you might want to take a wander around the marvelous main campus of the University of Havana. It's located in Vedado, so you can easily explore Avenida 23 (La Rampa) after checking out the university. The entire campus is rich with history (the university was founded in 1728), but you are going for the slight elevation of the land on which the campus sits.
There are a number of small hills dotted throughout Havana, but much of the city is quite flat. This means that it doesn't take much climbing to enjoy perfect panoramic views of the city, and this is what is on offer at the University of Havana. It's generally better to go on a weekend when the campus is rather quiet, meaning that your view isn't interrupted by nervous students awaiting their test results.
You are also unlikely to have to share the view with other visitors, since in terms of Havana's attractions, it's rather hidden.