You should really be wary of any article that purports to tell you about the hidden places in a certain destination. Hey, so who wants to know about 6 hidden sights in Havana? In many instances, the so-called hidden places that are written about are… well, not all that hidden.
You might go to these seemingly unique places in a city, only to find yourself walloped on the head on a selfie stick by the several dozen tourists who had precisely the same idea.
And yet while the places in Havana we're about to mention can be found in tourist guides, they are still somewhat obscure, leading most people to walk on by (or not bother at all). This is a shame, because a visit to these places will make your time in Havana all the more memorable, if such a thing was even possible (and trust us, it is). So what are some of these known and yet not all that totally well known places in Havana that you need to see during your time in the Cuban capital?
1. The Eye of a Spy in the Sky
In this instance, let's go with the following description of a camera obscura. In terms of this attraction in Havana, you can consider it to be "a small round building with a rotating angled mirror at the apex of the roof, projecting an image of the landscape onto a horizontal surface inside." Most people stroll through Havana's Old Town without even noticing that the city's Camera Obscura (or Cámara Oscura if you prefer) is even there.
You simply need to go to the Edificio Gómez Vila building and look for the Cámara Oscura ticket office. You are then taken to the top of the building where the best sights in Havana are projected within the main room of the attraction. The guide will often also train the camera onto unsuspecting people strolling the streets below, basically spying on them. It's one of the stranger attractions in Havana, and is utterly memorable.
2. The Best Sights in Havana from One of the Best Spots in Havana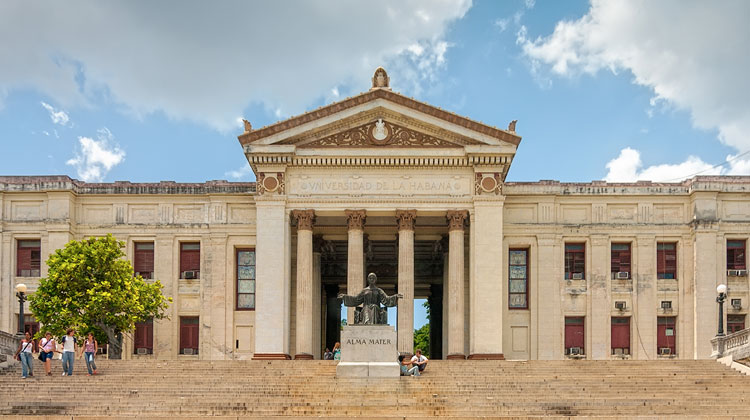 On most days, the University of Havana (located in the Vedado neighbourhood) is thronged with students, filled with knowledge and stress. Feel free to join them, but one of the best sights in Havana is best enjoyed during a university holiday or on a weekend (without all those pesky students).
The gentle slopes of the university campus offer some unrivalled views of Havana, which is not the most hilly city. It's easy to find and totally free, and is the ideal place to watch the sun go down over this utterly magnificent city. Relive your university days by enjoying a cold beer and not going to classes.
3. A Psychedelic Trip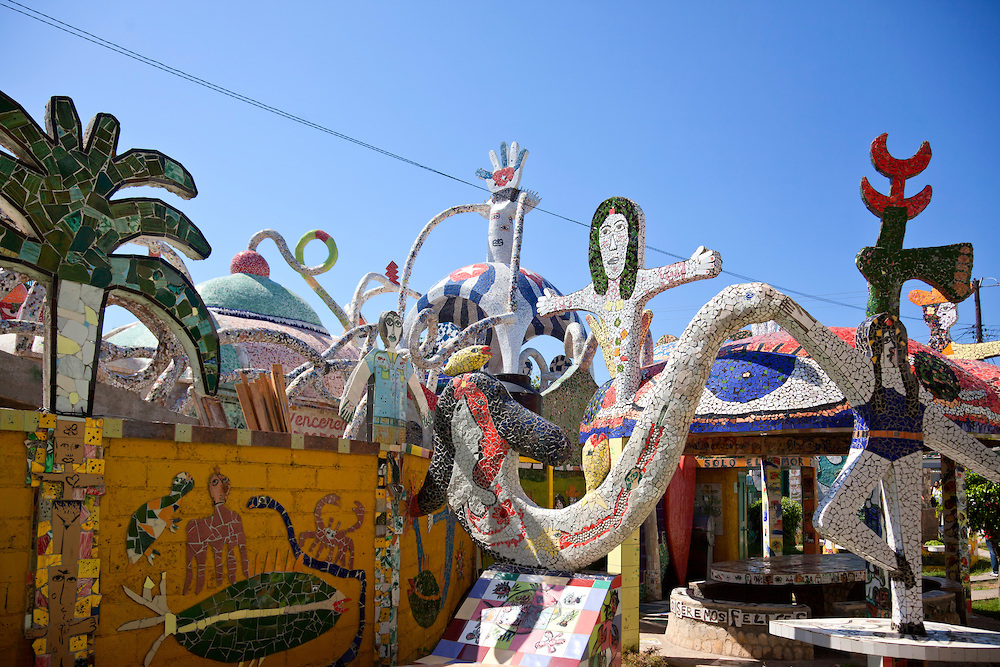 When you visit certain parts of the neighbourhood of Jaimanitas, you would be forgiven for thinking that someone had spiked your drink. There are streets in this district that could not be described as anything less than totally bonkers. This is all thanks to the work of the artist Jose Fuster.
He moved to the area back in 1975 and began to decorate the exterior of his home with bright mosaics, all in garish colours with weird, childlike sculptures dotted around the facade of the building. When this was done, he just kept on going, making over numerous other buildings and eventually entire streets in this area that is now known as Fusterlandia, truly one of the most unique sights in Havana. It's a brilliantly psychedelic experience, particularly when contrasted with the pretty architecture of Havana's Old Town.
4. Arts, Literature (and Alcohol, and Dancing)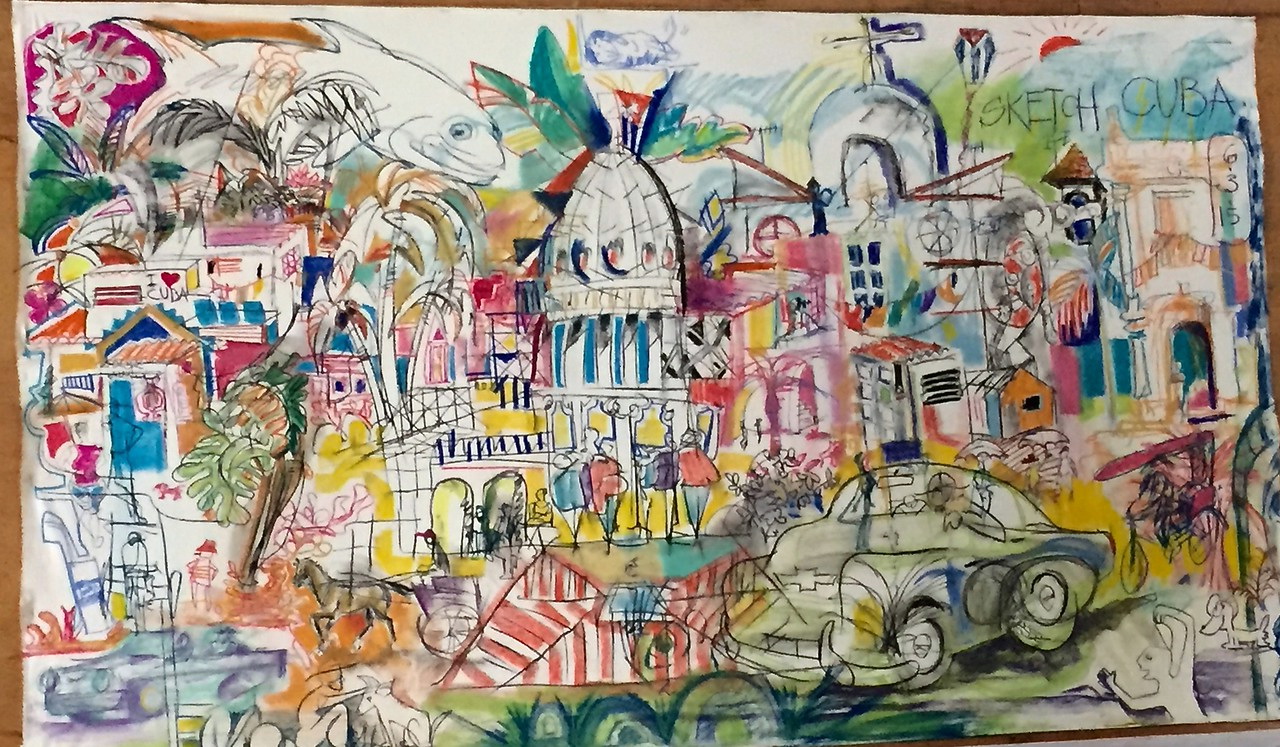 If you want to have a refined experience while enjoying one of the hidden sights of Havana, you'll need to come to UNEAC, which is easier to say than its official name – Unión de Escritores y Artistas de Cuba. It's the Cuban association of writers and artists, and is like something from a book, filled with artistic types enjoying a drink while arguing about the finer points of some profound philosophical hypothesis… or at least it's nice to think so.
If you spoke Spanish, you might find that they are simply arguing about the latest episode of some Cuban TV show. It's in the neighbourhood of Vedado, and you should come on a Wednesday when there is music and dancing (arrive in the late afternoon because it gets crowded).
5. The Supposed Birthplace of the Mojito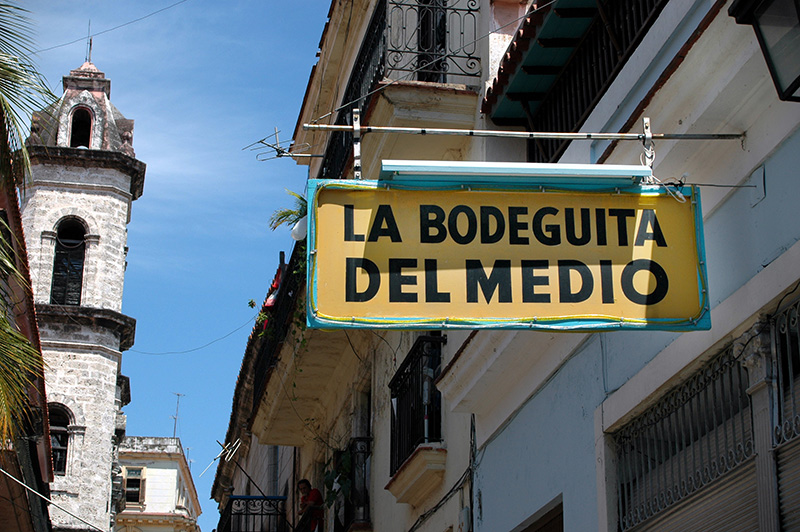 When it comes to famous watering holes in Havana, most guidebooks will point you towards El Floridita, which was basically Ernest Hemingway's favourite drinking location. It's worth a look, but you might prefer La Bodeguita del Medio, the self-proclaimed birthplace of the mojito.
It's an old school restaurant and bar and is one of the quintessential sights in Havana. Many other places have declared themselves to be the birthplace of what is perhaps Cuba's most famous drink, but these other joints cannot come close to the sheer style of La Bodeguita del Medio.
6. Savouring the Salt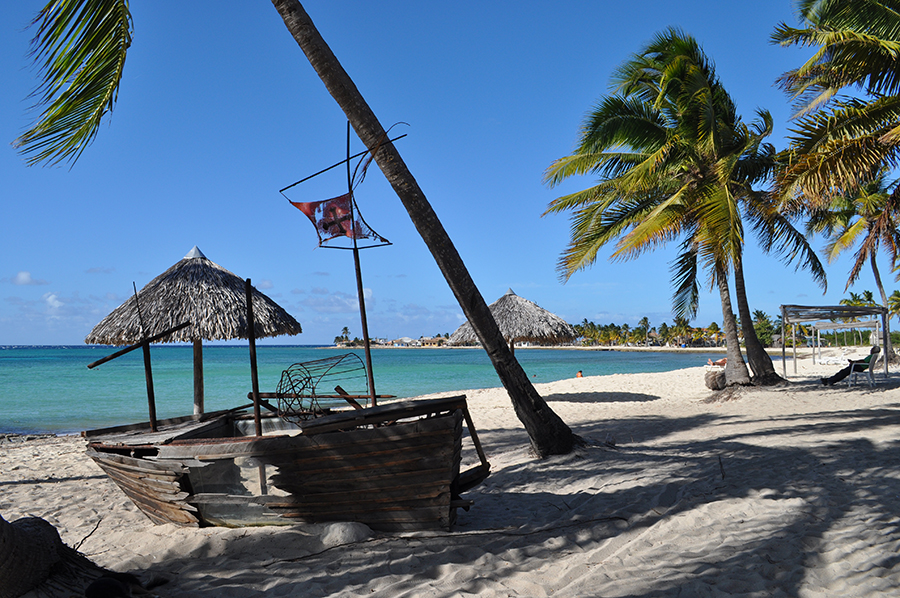 We consider this beach to be one of the most remarkable sights in Havana, even though it's on the outskirts of the city. It will take around 30 minutes to drive here from downtown Havana, and it's easiest to get here in a taxi. Trust us… a taxi is going to be so much easier than dealing with the limited public transport that serves this far flung corner of the Cuban capital.
Playa El Salado (which quite literally means "Salty Beach") is the result of ocean currents that have concentrated sea salt in the waves that crash upon the beach. It's an immensely beautiful place, and it's also a beach that is not quite as crowded as many of the beaches closer to Havana. And let's not forget that all that salt in the water is great for your skin.