The Cuban capital might not seem like a place with a lot of obvious kid-friendly activities, but this is not the case. Kids will delight in doing many of the things you'll want to do, such as strolling around Havana's Old Town and delighting in the beauty of the vibrantly coloured and yet somewhat disheveled architecture. But there will come a time when you might need to do something that the little ones will find particularly interesting, since many young children might sulk at the idea of being taken to yet another museum or gallery. There are a few brilliant activities in Havana that your kids are going to love. And perhaps the best part of it is that you're going to love these things just as much as your kids.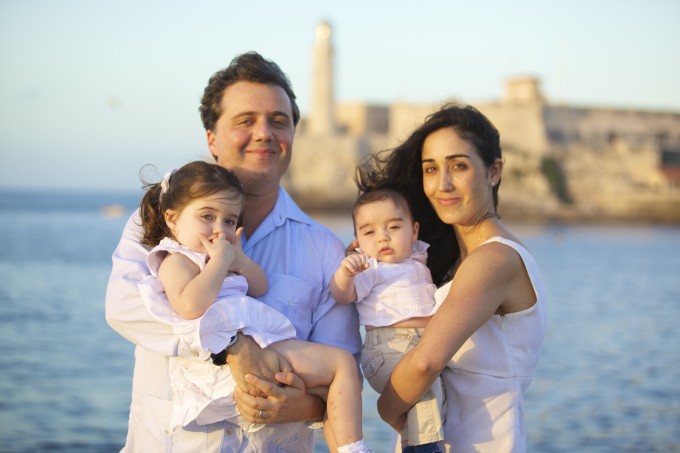 An Old Fashioned Tour of Havana
Your kids will no doubt find much to see and marvel at when walking around Havana's Old Town, but they might become a little grouchy if they need to walk around in that Cuban heat for hours on end. They can't exactly join you for a relaxing daiquiri to cool off in the afternoon, but oh well… they'll be 18 eventually! There's an easy solution, but be prepared to haggle. Head to Havana's Central Park (Parque Central on Paseo de Marti) and take your pick from one of the numerous horse and carts that are waiting for passengers. For a reasonable fee, you and your family can see the heart of Havana in a delightfully old fashioned manner. It shouldn't be too expensive, so if the driver quotes you a price that seems a little steep, don't be afraid to walk away. You might find that the driver is suddenly willing to accept a more acceptable price for his services.
Kids Will Love the Teatro para Niños Cinecito
This beautiful theatre is a perfect choice for kids in Havana who might need a break from exploring the city. It has a well-curated selection of entertainment for children, ranging from puppet shows (in Spanish, but easy enough to follow) to classic Hollywood cartoons, which are presented in English with Spanish subtitles (and this demonstrates the remarkable literacy rate in Cuba, which is 99.7%). You'll find it at 68 San Rafael in central Havana.
Step Back in Time at Jalisco Park
You can keep your modern commercialised theme parks with their staggeringly long queues and freakishly inflated prices. When in Havana, be sure to take your kids to Jalisco Park (located at Calle 18 and 23). You will love it too, since this retro theme park feels like something out of a movie… quite an old movie. It was designed and constructed in the 1950s, and there are a huge number of rides to choose from. While Havana has an undeniably crumbling beauty, there is fortunately nothing crumbling about the attractions of Jalisco Park, and the whole place feels well-maintained and safe.
Ice, Ice Baby
OK, so some of the traditional Cuban treats (mojitos, daiquiris) are not exactly kid friendly, but there is a Havana institution that your kids will fall in love with… in fact, they will beg you to take them back each and every day you spend in Havana. Coppelia is an ice cream store that you will need to get to as early as possible. While you can't go wrong no matter what you choose, this place is so popular that they often run out of flavours later in the day. This ice cream heaven has two outlets, one in central Havana on Calle L, and a larger store in Vedado (which is also rather darn central) between Calles 44 and 26.
Sweet as Chocolate
While Cuba is renowned for its alcohol and cigars, the country still does very well when it comes to chocolate. The climate is ideal for cocoa crops, and this is still a valuable export for the country. Of course, a lot of the cocoa is put to good use without ever leaving Cuban shores, and you and your children might appreciate a sample of this fantastic local product. The Museo del Chocolate (located on Calle Amargura) doesn't have the widest range of exhibitions, but there are some interesting artifacts that detail the rich history of that rich chocolate in Cuba throughout the ages. It's interesting enough, and yet you and your kids will probably be more tempted by the chocolate shop at the end of the brief tour. They specialise in both hot and cold chocolate drinks (and given the heat in Havana, you probably already know what you'll want to order). There are also fancy boxes of chocolate to take away with you, and while you might think you'll take these home as gifts, you will quite probably scoff them later that very evening. You're only human.
Take Me Out to the Ball Game
Who doesn't like baseball? Well, a lot of people, but this is not an opinion you should express while in Cuba because their love of the game is unparalleled anywhere in the world. Unlike the rest of the Spanish speaking world where soccer is the undisputed, hysteria-inducing king, baseball is the national sport of Cuba. There are frequent amateur games in Parque Central, but you and your kids will really enjoy the atmosphere of a real game. There are regular matches at the Estadio Latinoamericano (Latin American Stadium) and you can feel the buzz along with up to 55,000 other participants.
Ticket prices can vary depending on who is playing, but it won't set you back too much. While there are a range of food and drinks on sale, there is a refreshing lack of commercialisation, so your kids won't be bugging you to buy them souvenirs relating to the team they've just seen… because there aren't that many to be found. The Estadio Latinoamericano is in Cerro, which is a quick and inexpensive taxi ride from Havana's Old Town.
Do you have any questions? Feel free to send us an email !