Even if you're the sort of person who would ordinarily use their car even just to visit their next door neighbour, you're going to do a lot of walking while on holiday. There is just something stimulating and invigorating about exploring an exotic new destination on foot. This is not always the appropriate method for covering a significant distance, and it's not as though you'll see more than a tiny fraction of somewhere like Mexico City just by walking. But you would be surprised at some of the fantastic cities on this planet that can largely be seen by wandering around.
Copenhagen, Sydney, Havana – there are some stunning cultural hubs around the world that are classed as large cities, and yet are best experienced on foot. Having said that, you need to be somewhat realistic, and some portions of your exploration should take place on four wheels (or two pedal-powered wheels if you were feeling sufficiently energetic). Ideally, a Havana city tour should encompass rather a lot of walking, before sliding into one of those magnificent antique cars to traverse the distance between the best that the city has to offer.
So what are some of the sensational sights that need to be included on any tour of the Cuban capital?
Where It All Happens: Calle Obispo in Havana's Old Town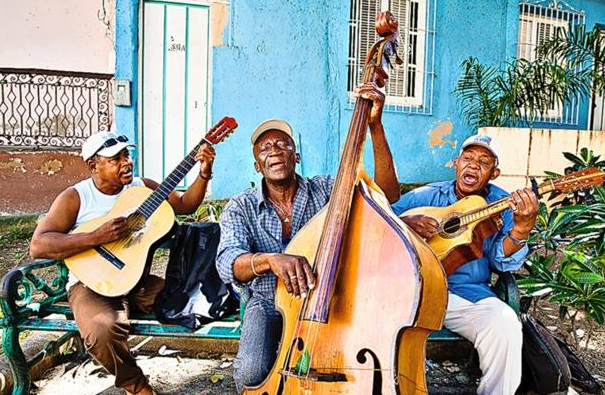 Any Havana city tour worth its salt will give you ample time to wander along Calle Obispo. Havana had only been in existence for four years (since 1519) when this street was laid out. It's a hub of activity, and feels like the quintessential Cuban street where visitors taking photos mix with locals who are going about their day. Be sure to check out El Floridita, the bar where Ernest Hemingway used to enjoy a drink or two or twelve. Enjoy a quick, basic, inexpensive lunch at Varieties Bishop.
Books and Beauty: Plaza de Armas
Calle Obispo eventually winds up to the Plaza de Armas, one of the many stunningly beautiful squares in Havana's Old Town. This one is of particular interest due to its daily vintage book market.
This History is Revolting! The Museum of the Revolution
In the rather fabulous looking former Presidential Palace (which was no longer used for its original purpose after the Cuban Revolution) is the Museum of the Revolution, telling the story of Cuban people power in rich detail. You should also see the Granma, a ramshackle old boat that is now displayed in a mammoth glass case outside the museum. This vessel carried Fidel Castro, Raul Castro, and Che Guevara (amongst others) to Cuba from Mexico on their way to launch the revolution.
A Havana City Tour from Above: The José Martí Memorial
It might not look all that distinctive when viewed from the ground, but the odd configuration of this 109 metre high (358 ft) tower means that it looks like a five point star when viewed from above. For a small entrance fee you can make your way to the top of the tower for one of the best views of the city on offer.
Snaking Along the Water: The Malecón
All day tours in Havana should devote a fair portion of their time to visiting this sublime slice of Havana. The Malecón is little more than an esplanade that snakes along the water, but this is where a huge number of local residents simply come to hang out, enjoy a cold drink and a walk. It's not exactly a secret location, but this is an authentic part of the city that might well prove to be your favourite spot.
Watching Over the City: Christ of Havana
Like Rio, like Lisbon, Havana has its very own statue of Jesus Christ, positioned in a place that allows it to seem like he's watching over the city. This also makes him very handy as a navigation point! The statue overlooks the harbour, some 51 metres (167 ft) above sea level, and had only been erected for 15 days before Fidel Castro and his forces entered the city during the last days of the Cuban Revolution.
A Restful Afternoon in a Final Resting Place: Colon Cemetery
More than one million former residents of Havana are seeing out eternity at the Colon Cemetery, named for Christopher Columbus (his name in Spanish is Cristóbal Colón). After the hectic pace of a Havana city tour, this is the place to escape the crowds and enjoy some quiet reflection as you walk past some fabulously ornate mausoleums.
Creativity on Display: The Muraleando
Graffiti is a rare sight in the Cuban capital, so any street art is likely to have been officially sanctioned, such as the joyous Muraleando. This community art project has created a series of engaging murals to brighten the streets around Calle 11 e/ Fonts y E, Lawton in central Havana.
Where the Party Started: El Tempete
This neoclassical building is where the founding of Havana was celebrated in 1519. It's a subdued though beautiful building, not particularly large in scope, and it's intriguing to think that Havana really started… right here.
Imagine all the Cuban People: John Lennon Park
Who would have thought that Havana would have ended embracing The Beatles after banning their music throughout much of the 1960s and 1970s? This weird homage to John Lennon takes the form of a life sized statue of the man sitting on a park bench. The park was previously known as Parque Menocal but has since officially been renamed Parque John Lennon.
Say Bye to Di: Jardín Diana de Gales
Another tribute to an unlikely character (unlikely in that you wouldn't expect to see it in the heart of Havana). This tiny garden (you could easily walk right past it) serves as a memorial to the late Princess Diana. The only true nod to the intended recipient of the memorial is the tiara that has been artfully attached to the top of the wrought iron gates.
Do you have questions? Just leave your comment below!