It's exciting to plan your Cuban holiday and look at all those exotic photos on the internet (which are different to other types of exotic photos that some people look at on the internet). You have no doubt been tempted by pictures of beautiful Cuban beaches and streetscapes, and probably wish that you were already on the plane to Havana. When checking out your accommodation options, you will have seen something called a Casa Particular.
But what exactly is this?
It's essentially the Cuban version of a bed and breakfast, where you'll be staying in a private room in a Cuban family home. This offers a remarkable holiday experience, something far more comforting and authentic than staying in a hotel.
But what is it that makes a Casa Particular so special?
1. Experience the Authentic Cuban Way of Life
There's something kind of generic about staying in a hotel, and this sometimes feels like the point. It can feel like there's very little difference when you stay at a Hilton in Tokyo compared to staying in a Hilton in Sydney. It seems like the only difference is the currency on those shocking minibar prices. Yeah, Cuba has a fair few luxury hotels, and these offer a very high standard of accommodation. But this is not the real Cuba.
When you stay at a Casa Particular, you are staying with an actual Cuba family. You are renting a private room or a section of their home, but you are staying with average Cubans and you get to experience their way of life. It's not like you're a houseguest as such, and of course you have your own key and can come and go as you please. You get to know the authentic Cuban way of life and can even participate in household activities if you want.
This can be a definite bonus if you're traveling alone.
2. Get Insider's Tips
Because your hosts have lived in this particular neighbourhood for years, if not for their whole lives, they will know it like the back of their hands. Do you need to know where to find a good quality, inexpensive restaurant? Need to know a good place for your kids to play? Want to find a place for cheap mojitos that's not bursting with tourists? Your hosts at the Casa Particular have got you covered, and then some.
This is vastly different to getting information from a guidebook, or from when you stay at a luxury resort. Those resorts are designed to have everything you supposedly need right there on the premises, so you don't really need to leave the resort's grounds.
This kind of defeats the purpose of visiting an exotic nation like Cuba, and you'll be armed with so much information and tips from your hosts that you might even want to extend your stay.
3. Support Small Business in Cuba
The average salary in Cuba is around $20 per month. You might find this to be surprisingly low, and yet is quite normal for the island nation. There is still government rationing, meaning that essential supplies are still provided by the state.
Many Cubans seek to supplement their income by running their own small business. This was quite difficult until recently when official restrictions on such enterprises were eased.
More and more Casa Particulares are opening each year in Cuba, and this is a good thing, since the demand certainly exists. Casa Particulares are not particularly expensive to stay at, and yet the seemingly small amount that you pay for your bed and breakfast is extremely helpful for these small Cuban businesses.
4. That Breakfast is Handy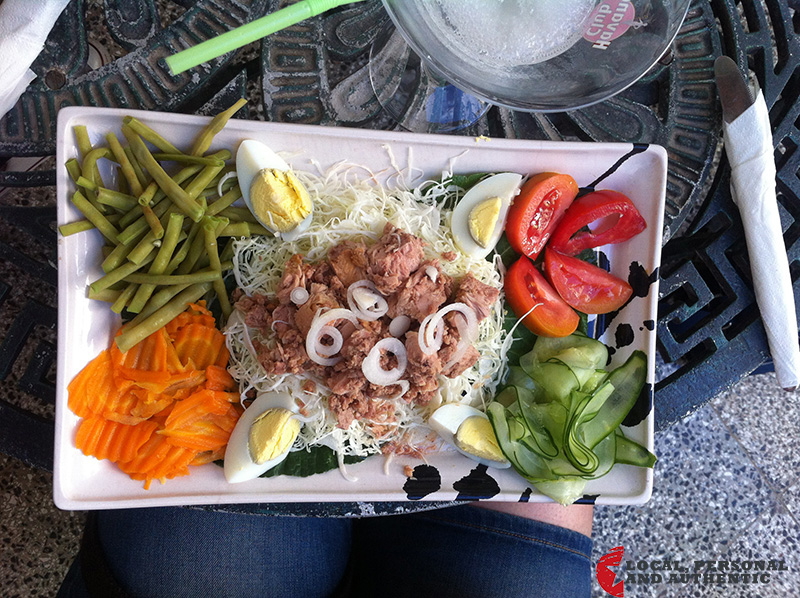 And yes, a Casa Particular is a bed and breakfast. These included breakfasts are an excellent way to save some of your much-needed vacation cash. You are also eating a truly authentic meal, since this is basically what your host family would ordinarily eat.
You can even sit down and eat with the family if you like (and a family-style meal while on holiday can be rather comforting), or you can eat in privacy. If you fill up on breakfast, it means you're less likely to spend your cash on snacks throughout the day.
The breakfast is not going to be a fine dining experience, and yet it's still good quality, hearty comfort food.
5. Value and Flexibility
The price for a room in a Casa Particular will vary significantly across Cuba, depending on where you are, and the location of the property in the town in question. Obviously, a room in a Casa Particular will be far more expensive than one a short distance away.
Having said that, the nightly rate for your bed and breakfast will be surprisingly low (although prices can often go up slightly during the peak summer months). But if you truly are on a budget, it can be smart to look at Casa Particulares just on the outskirts of the action.
Check its location on a map, and check how far it is to points of interest. Public transport in Cuba can be a bit chaotic, even in the larger cities, so it's much easier if your Casa is within walking distance to most of the places you need to go. There are more and more Casa Particulares opening in Cuba all the time, which is handy since tourist numbers are increasing each year.
The good thing about this is that you have many different options when it comes to the location of your fabulous and relaxing stay in Cuba. It will be like you've been adopted by a whole new family!